Alicia Keys and Canada's indigenous rights movement win Amnesty's highest award
Recipients said to have made "inspirational and meaningful contributions to advancing human rights".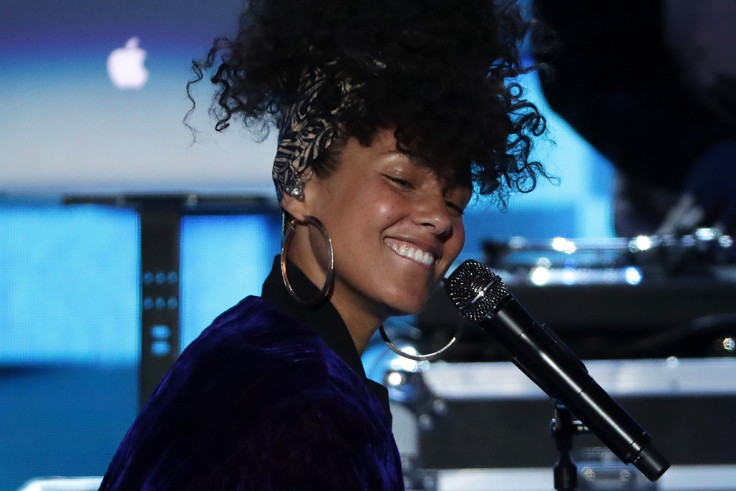 US singer Alicia Keys has been awarded Amnesty International's Ambassador of Conscience 2017 award in recognition of her campaign work.
The "Queen of R&B" will receive the human rights group's highest honour alongside the Indigenous rights movement of Canada, which was said to have "bravely fought to end discrimination and ensure the safety" of their communities.
The award will be officially presented at a ceremony in Montreal, Canada, on 27 May.
Keys, 36, described it as a "huge honour".
"It's one of the most proud moments of my life," the 15-time Grammy winner said. "The work that I have done gives me purpose, it fulfils me in a way that nothing else does. So to be recognised for that and to be honoured for that, it really just inspires me to do more."
Keys' philanthropic work includes co-founding Keep a Child Alive (KCA), a non-profit organisation providing treatment and care to children and families affected by HIV in Africa and India.
In 2014, she also co-founded the We Are Here Movement to encourage young people to mobilise for change on issues such as criminal justice reform and gun violence.
"The role of the artist is so important," Keys said. "Everybody keeps saying, and I know myself, that these times are going to create the best art.
"I feel that the role of the artist is really to put into word, artform, photograph, picture – whatever version it might be – the truth."
She added: "Our conscience is something we are all gifted with at birth, no matter who we are. That little voice that speaks to you and tells you when something is not right, I always use as my guide.
"Since I was a small girl my inner voice would yell at me. Now I just say, okay, what can I do? That is a question we can ask ourselves and then act upon."
Indigenous rights in Canada
Accepting the award on behalf of the Indigenous rights movement of Canada will be six individuals said to represent the "strength and diversity" of the movement.
They are Cindy Blackstock, Delilah Saunders, Melanie Morrison, Senator Murray Sinclair, Melissa Mollen Dupuis and Widia Larivière.
The group have campaigned on a variety of issues, including on discrimination, land rights and environmental issues.
"Despite living in one of the world's wealthiest countries, Indigenous women, men and children are consistently among the most marginalised members of society in Canada," Amnesty said. "Now, after decades of public silence and apathy, a vibrant and diverse movement of Indigenous activists has captured the public attention."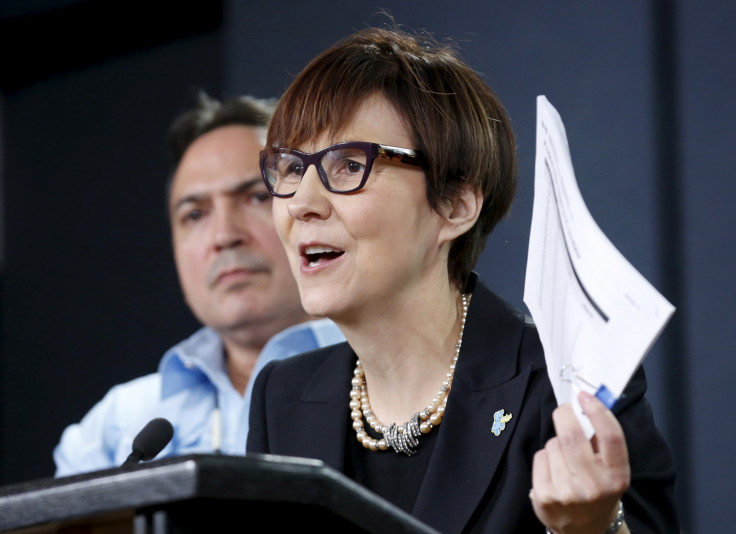 On learning of the announcement, Dupuis and Larivière said in a joint statement:"In a society that encourages the pursuit of power and profit over the well-being of the community as a whole, the words and actions of the community – and of the members of it who are most at risk of experiencing social injustice and discrimination – are one of the most effective tools we have in combating the effects of colonisation in Canada."
Fellow campaigner Blackstock, head of the First Nations Child and Family Caring Society, added: "The conscience of the people is awakening to the Canadian government's ongoing racial discrimination towards First Nations children and their families. Now the question is: What are we going to do about it? Are we going to allow Canada to celebrate its 150th birthday while it bathes in racism, or will we speak up and demand the discrimination stops?"
Last year's Ambassador of Conscience award was shared between world-renowned musician Angélique Kidjo and three inspirational African youth activist groups (Y'en a marre from Senegal, Le Balai Citoyen from Burkina Faso and LUCHA from the Democratic Republic of Congo).
The award celebrates individuals and groups "who have shown exceptional courage standing up to injustice, used their talents to inspire others and who have furthered the cause of human rights".
Commenting on this year's winners, Salil Shetty, Amnesty International's Secretary General, said: "Both Alicia Keys and the Indigenous rights movement of Canada have in their own ways made inspirational and meaningful contributions to advancing human rights and towards ensuring brighter possibilities for future generations.
"Crucially, they remind us never to underestimate how far passion and creativity can take us in fighting injustice."
© Copyright IBTimes 2023. All rights reserved.