The hunt for alien life has long been of interest to numerous astronomers and space enthusiasts. Current space missions involve searching for habitable planets, with the hope of also stumbling onto microbial forms of life. Although we are yet to find any substantial evidence to point towards the existence of intelligent life beyond Earth, some experts still believe that we could be closer to discovering alien life than we may think.
According to Chris Impey, deputy head of the department of astronomy at the University of Arizona, the search for life beyond Earth may yield results within the next decade. However, Impey cautioned that finding intelligent life could take much longer than that.
"I put my money on detecting microbial life in 10 to 15 years, but not at all detecting intelligent life," Impey told Futurism.
Although the astronomer is sceptical about the search for intelligent life beyond Earth yielding results anytime soon, he indicated that such life-forms may be in existence within our very own solar system. Impey also suggested that Europa, one of Jupiter's water-rich moons, could potentially hold life.
Impey added that he hasn't ruled out the possibility of life till existing on Mars, although he believes that such life-forms may likely exist below the surface and as a result, may be much harder to detect. He said scientists currently have a better shot at discovering evidence of life that used to once exist on the Red Planet.
"If we actually get Mars rocks back here to Earth from a place that we think could have been habitable in the past, then we might find evidence of prior life," Impey said.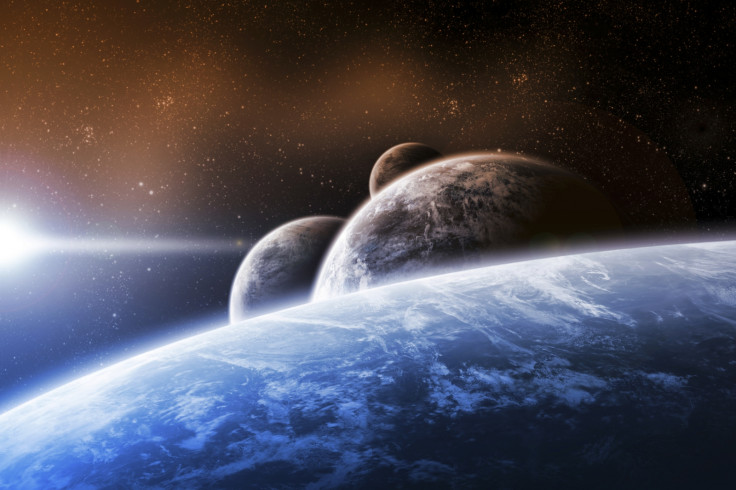 According to the astronomer, in the coming years, thanks to technological advancements, scientists will be able to use Nasa's new James Web space telescope to detect biomarkers, such as oxygen and methane, in the atmospheres of Earth-like planets. This may in turn further the search for life beyond Earth.
"This biomarker experiment... could find evidence of microbial life indirectly," Impey added. The research, according to him, could also help scientists locate planets that are "the closest to Earth as possible, not in distance, but in character".
Although we could still be several decades away from discovering the existence of intelligent alien life, the possibility of finding microbial life on Mars, Europa or the many exoplanets recently discovered, could help scientists determine how life-forms survive in far away planets and different atmospheres. This in turn, can also further our search for life beyond Earth and eventually even help humanity become a multi-planetary species.
Regardless of how close we are to discovering life outside Earth, the hunt for extraterrestrial life is likely to continue despite failures. "The first SETI experiment was in 1959, so obviously it has been going on for over half a century without any success. The people who do it don't seem put off by failure," Impey said.
The astronomer added that technological advancements have ensured that we now have a better chance at detecting extraterrestrial life. "Every new SETI experiment done now is about as good as the sum of all previous SETI experiments put together," Impey added.