Nasa's James Webb telescope haunted by ghosts? Eerie image of lights out inspection will surprise you
James Webb is the most powerful and the largest ever built telescope.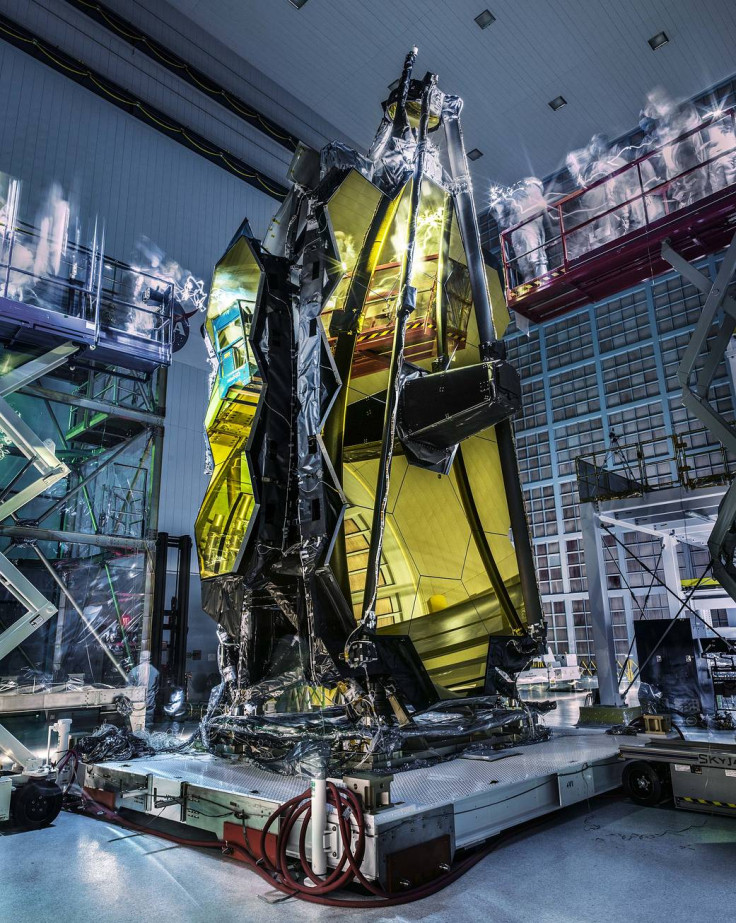 Ever wondered what happens when the lights go out at Nasa? An eerie image taken during a "lights out inspection" shows what appear to be spooky ghostlike figures hovering around Nasa's James Webb telescope, in an enormous clean room. But does the image truly show ghosts?
The picture was taken in the Spacecraft Systems Development and Integration Facility (SSDIF) at NASA's Goddard Space Flight Center in Greenbelt, Maryland by Nasa photographer Chris Gunn, who confirmed that the image actually featured scientists and technicians working, all of whom were very much alive and well.
The lights out inspection was conducted to observe the telescope after it experienced vibration and acoustic testing. When the picture was taken, the contamination control engineer used a "bright flashlight and special ultraviolet flashlights" to examine the telescope for any contamination. This was done because this kind of evidence of contamination is easier to find in the dark.
Gunn said, "The people have a ghostly appearance because it's a long exposure." He explained that he left the camera's shutter open for a longer period than usual, which captured the movements of the technicians and make it appear as a blur. He added that he also used a special light "painting" technique to light up the main golden mirrors that make up the telescope.
The James Webb telescope is the most powerful and the largest ever built and has been designed to be the successor to Nasa's prolific and infamous Hubble telescope. According to Nasa, the James Webb telescope is all set to be launched in 2018 atop ESA's (European Space Agency) Ariane 5 rocket from French Guiana.
© Copyright IBTimes 2023. All rights reserved.