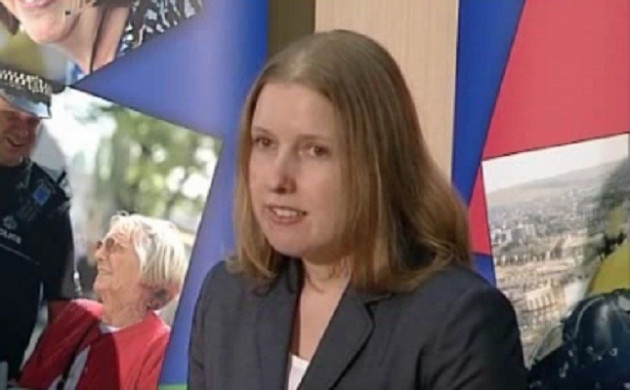 Al Amin Dhalla was jailed indefinitely in June for the "deliberate and chilling" stalking of his ex-girlfriend Alison Hewitt.
Sentencing, the judge told Dhalla he must serve at least six years in jail. In a recent interview with BBC 5 live, Hewitt said she was still frightened of her stalker and worried about what would happen if he is ever released.
The tale of how Dhalla harassed Hewitt and her family will be told in full in Channel 4 documentary Living with my Stalker.
Hewitt, from Sussex, was a trainee doctor when she met Dhalla on a dating website in 2010. He moved in with her a few months later.
However, discrepancies about Dhalla's past began to emerge. Hewitt's mother, Pamela, grew suspicious about her daughter's boyfriend and hired a private investigator to find out if he was harbouring any secrets.
It was revealed that Dhalla's life story had been made up. He had said he was a 35-year-old orphan from Canada who had lived in Britain for years - his actual age is 42.
He also failed to mention he had been convicted for assault after attacking his uncle with a weapon.
When Hewitt ended the relationship Dhalla began stalking her and became increasingly threatening in his attempts to get her back. At the height of his stalking, Hewitt had to live in a safe house.
He started by writing "sick and twisted" letters to Hewitt, making false allegations about her and her family. He said her step father, David Gray, had prostitutes over to his house, that she had a paedophile uncle who lived in Thailand and that she was taking prescription drugs from the NHS.
Over four months, he wrote poison pen letters, committed arson and built a mobile torture chamber in his van. Eventually, he hired a hit man.
In the documentary, it is shown how five different police forces attempt to catch Dhalla. It reveals police surveillance and CCTV footage of the investigation, as well as interviews with officers, Hewitt and her family, about the man they have branded a "narcissistic psychopath".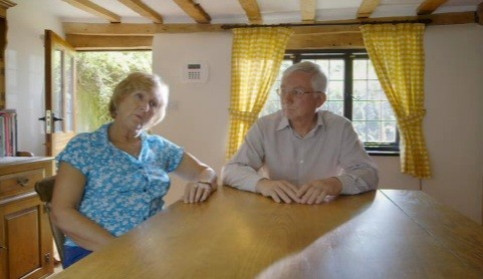 Dhalla was eventually arrested at the Princess Royal Hospital in Haywards, Heath. He was dressed as a doctor and was asking about Hewitt. A senior detective said if he had not been arrested, he may have murdered Hewitt, her mother and her step father.
Since her ordeal, Hewitt has campaigned for harassment laws to be updated to better protect victims.
She said: "I ask that those involved in debating stalking and harassment laws look at this case. It is another example of how important it is that harassment laws are updated.
"Stalking destroys lives and we need to take it seriously. If it is not, it will be somebody else tomorrow, maybe even yourself."
Every year, over 1.2 million women and 900,000 men experience stalking. However, a University of Leicester survey found that half of people said they were told they were either over-reacting or being paranoid when voicing concerns about a stalker.
It found 57 percent did not go to the police when the problem started because they were worried about being laughed at or ignored.
In the BBC 5 live interview, Hewitt said: "When he was arrested and released on bail, I knew he was coming to find me. It was then I began to get very very fearful.
"At the height, when I was most afraid, I was sleeping underneath the table in my flat and I'd worked out an escape route. I knew wherever I was he would track me down."
Living with my Stalker is on Channel 4 at 10pm tonight (Thursday).