All Bar One owner Mitchells & Butlers blames 'fragile' consumer confidence for lower profits
Rising wages, growing property costs and higher import prices have hurt profit at the pub and restaurant group.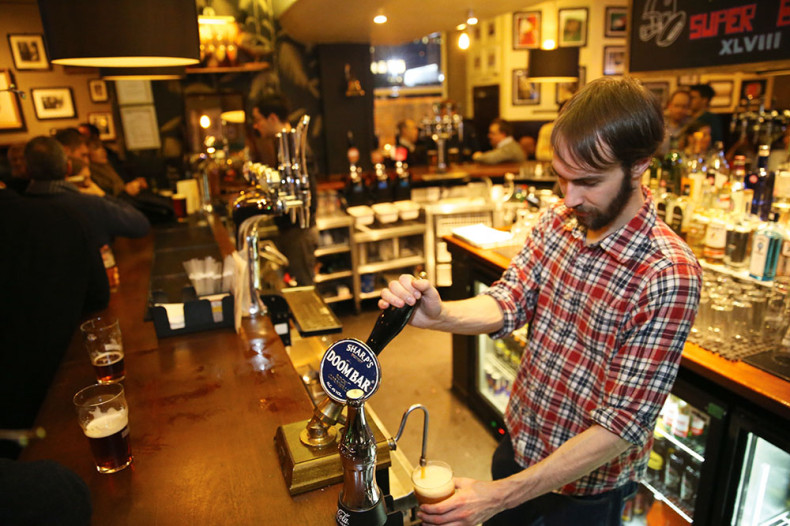 The owner of All Bar One blamed "fragile" high street confidence and soaring costs for lower profit at the group.
Mitchells & Butlers, which also owns around 1,800 pubs and restaurants including Harvester and Toby Carvery, posted a 9.6% fall in pre-tax profit to £75m in the 28 weeks to 8 April compared to a year ago.
It attributed the shortfall to rising wages, growing property costs and higher import prices following the slump in the value of the pound since Britain voted to leave the European Union last June.
Rising inflation and muted wage growth this year is forcing many consumers to rein in their spending.
The group said: "Consumer confidence has remained fragile throughout 2016 and 2017, whilst spending remains in growth, albeit at a slowing rate."
Mitchells & Butlers chief executive Phil Urban added: "Margins have been adversely impacted by increased costs, most notably from wage inflation, property costs and exchange rate movements."
However, the group added that like-for-like sales rose 1.6% in the period, with overall sales growing 2.4% to £1.2bn.
The group has launched Sizzling Pizza & Carvery and Sizzling Pub & Grill in an attempt to fight back against new competition in the casual dining sector.
Numis analyst Tim Barrett said he was "cautious" over the outlook at the group because he forecast higher like-for-like sales will not "cover mounting cost headwinds" the business faced.
Shares in Mitchells & Butlers fell more than 5% in early trading.