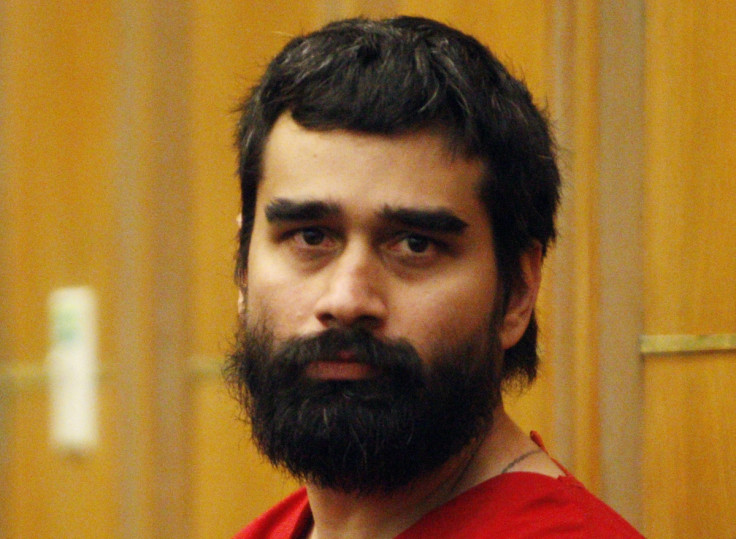 A man who killed his wife and later posted a photo of her corpse on Facebook in August 2013 is now claiming he shot her in self-defence. Derek Medina's attorney told the court on 2 November that his 27-year-old wife Jennifer Alfonso was a violent drug abuser who also worshiped Satan.
Attorney Saam Zangeneh added that he will seek to introduce evidence that Alfonso used synthetic drugs, such as ecstasy, and that she battered her 33-year-old husband, The Daily Mail reported. Zangeneh claims she was an avid practitioner of the occult and devil worship.
According to NBC Miami, court documents detail capsules located by the defence in a garlic supplement bottle in a kitchen cabinet tested positive for synthetic ecstasy. Medina's attorneys are requesting to have access to Alfonso's blood, urine, tissue, hair and stomach content at the time of her death.
Medina, who has been jailed since his arrest following the murder, faces life in prison if convicted for the killing in the couple's South Miami home. According to the Daily Mail, the case gained national attention after Medina posted a photo of Alfonso's body along with his confession. The shocking photo was up on his profile for five hours before it was taken down.
Detectives would go on to find Alfonso's body riddled with bullets laying in a pool of blood when they arrived in the couple's home. While Medina initially confessed to shooting his wife six to eight times, he now claims it occurred in self-defence. His defence attorney said that Alfonso began the fight which escalated when she came after his client with a knife. Medina then shot his wife.
"(Alfonso) initiated a confrontation. My client tried to calm her down," Zangeneh said during a hearing on trial evidence before Miami-Dade Circuit Judge Yvonne Colony. However, prosecutor Scott Dunn asked the judge to limit defence use of the allegations involving Alfonso because she was the victim and not the one on trial. "It is not open season on a victim just because a defendant is claiming self-defence," Dunn said.
Dunn will also attempt to cast doubt on the claim of self-defence with evidence that Medina was an amateur boxer who had little to fear from his wife and that he had told a friend years earlier that he would kill his wife if she tried to leave him. A medical examiner's report also casts doubt on the self-defence claim as Alfonso was reportedly kneeling and trying to shield her face when she was shot by her husband.
The judge ruled that evidence involving the allegations towards Alfonso could be used only if the proper foundation was laid for the jurors. She also placed limits on the prosecution's use of Medina's boxing past. Jury selection for the trial begins on 3 November.