Police have apologised to the family of an 18-year-old boy who died at a house party in south east London after they suggested his death could be connected to the use of nitrous oxide.
Ally Calvert, from Bexley, suffered cardiac arrest following a party with friends on 25 July and was taken to hospital after collapsing in the street. He died around two hours later.
In a statement released by Scotland Yard after his death, Metropolitan Police said Calvert collapsed after he "ingested nitrous oxide" – also known as laughing gas – and alcohol at the party. During a radio interview discussing whether nitrous oxide should be illegal, Met Police commissioner Sir Bernard Hogan-Howe used Calvert's death as an example of the dangers of taking the so-called 'legal high' and referred to his death as a "terrible outcome".
Police have now apologised to the family after a post-mortem revealed Calvert died as a result of an undiagnosed significantly enlarged heart that caused sudden arrhythmia death syndrome and the suggestion nitrous oxide or alcohol was responsible for his death is "completely false".
Bexley Borough commander chief superintendent Jeff Boothe said: "Our initial statement issued to media inferred that this death may have been connected with the ingestion of nitrous oxide and alcohol; this has been proven to be false and I have apologised to the family for the distress this statement has caused. All subsequent press statements offered to media regarding this matter, including the detailed statement offered a few hours later, did not include this inference. Furthermore, there is no foundation in reports that the party Ally had attended is in anyway connected to his death.
"In addition, the Commissioner has met with the family to extend his condolences; and in recognition of the distress caused to Ally's family.
"No inaccurate coverage should be allowed to tarnish the memory of Ally. He deserves to be remembered for the fine, upstanding member of the community that he was."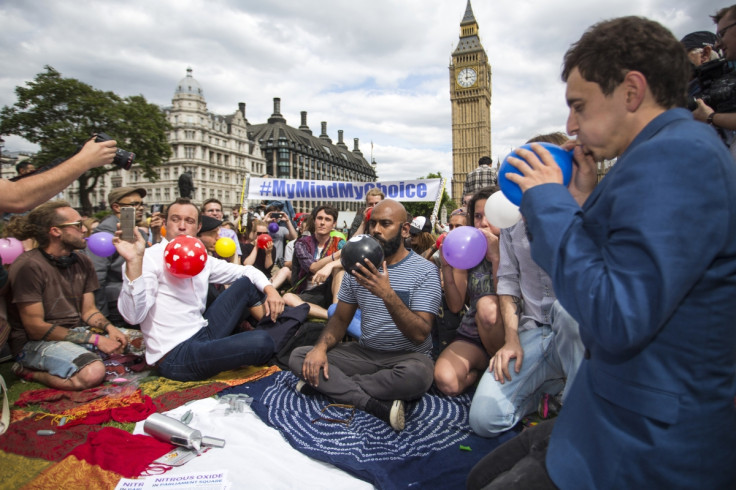 Hogan-Howe said: "I was incredibly moved when meeting Alistair's family last week during which they told me about their positive involvement with cardiac awareness since Alistair's death. This is a testament to their strength of character at a very difficult time.
"On behalf of the Met I extended my condolences to the family and apologised for upset caused by the statements we made about Alistair's death. I have apologised personally for the comments I made which inferred Alistair's tragic death was linked to the use of nitrous oxide and alcohol. By raising awareness of heart screening for young people I am certain Alistair's legacy will mean that good can come out of tragedy."
The family of Calvert said they had experienced harassment from the media after police wrongly suggested the teenager died as a result of taking nitrous oxide soon after the government banned the sale of the gas as part of their Psychoactive Substances Bill, which aimed to ban the sale of legal highs.
The family added in a statement: "As a family, we have always been aware that Alistair did not take nitrous oxide nor excessive alcohol at a party on the night that he died. We were also advised, following his post mortem examination, that his death was due to an undiagnosed significantly enlarged heart which caused sudden arrhythmia death syndrome. Any reference that Alistair's death was due to nitrous oxide is completely false."
The family have also set up a memorial for Calvert and raised £8,000 for the charity Cardiac Risk in the Young so other families will not have to "face the same tragic circumstances that we have".