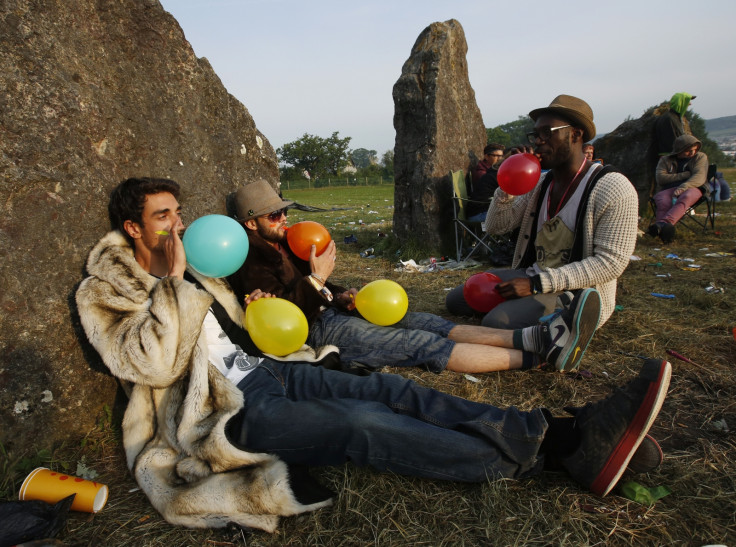 A teenager from London who was believed to have taken laughing gas at a party has died after collapsing in the street.
The unnamed 18-year-old from Bexley, south-east London, was taken to hospital after collapsing at around 11.18pm on Saturday (25 July). He died two hours later.
Police believe the teenager, who has not yet been named, suffered a cardiac arrest after he "ingested nitrous oxide and alcohol at a party".
A Metropolitan Police spokesperson said: "Next of kin have been notified. A post-mortem will be scheduled in due course.
"At this stage the death is being treated as unexplained pending the findings of the post-mortem."
The day before the 18-year-old collapsed, Bexley police posted a warning about the dangers of nitrous oxide on its Facebook page which said: "Nitrous oxide gas canisters are Dangerous! Know the Risks!"
Inhaling nitrous oxide can give a feeling of euphoria and relaxation. It also reduces blood pressure, and has been linked to sudden deaths in rare cases.
While the sale of nitrous oxide canisters and balloons is legal, current laws prohibit its sale to under-18s if the seller believes there is a risk the buyer will inhale the gas.
In May, Theresa May announced the Psychoactive Substances Bill, which aims to ban the sale of unregulated recreational drugs – so called "legal highs". Currently, the bill is awaiting its final review by Parliament, before being enacted in law.