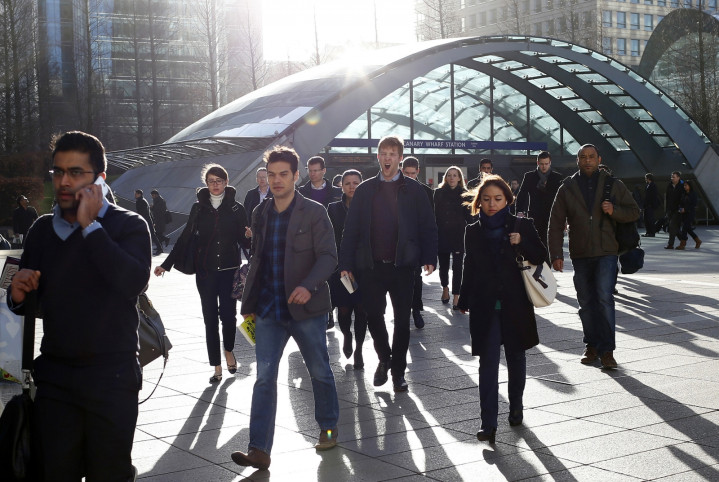 More than 17 million British workers have never plucked up the courage to ask their boss for a pay rise, according to Slater & Gordon.
The law firm, which questioned 2,000 people, found that 46% of respondents had never had a conversation with their employer about increasing their pay – equivalent to 17 million working-age UK adults.
The research also revealed that 54% of respondents feel like they are not paid fairly, but most have no intention of doing anything about it.
The report said that the top reason that people gave for not addressing their pay was that they felt uncomfortable talking about money while other reasons included people fearing it would make them look ungrateful or hurt their relationship with their boss.
"A lot of people don't have a trade union to fight their corner any more so they can easily find themselves being taken advantage of in the workplace," Deborah Casale, an employment lawyer at Slater & Gordon said.
"We deal with a lot of cases every year where employees know they have been treated differently to colleagues with no justification as to why that decision has been taken.
"It's key for people to feel that they can address issues around pay and benefits openly with their manager to prevent these discrepancies in treatment happening."
The research also revealed that 18% of people would worry they would lose their job if they asked to be paid more money.
Six in every 10 respondents said they thought that people that negotiated their pay and benefits regularly would get paid more.
A fifth or respondents said that they dread having to talk about pay or contracts with their employers, with 21% admitting that they have never asked for a pay review because they are too nervous.
The research identified a trend among employees to expect their managers to pay them a fair salary without them needing to ask or negotiate.
Nearly half of those that felt they were underpaid said they knew that other employers in their industry paid better, while 31% said their pay did not reflect the contribution they made to the business.