French midfielder Alou Diarra has reflected on his nightmare spell at West Ham United having returned to full fitness on loan at Rennes.
Diarra was handed just one start in the opening six months of his spell at Upton Park with injury problems affecting his impact at the Premier League side.
And Diarra, now on loan at Rennes, says he wants out at West Ham having returned to fitness since his return to his homeland.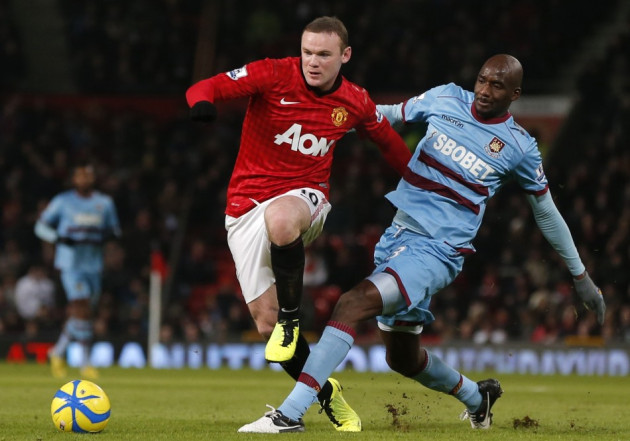 "People expect a lot of me but it's hard to forget what happened in my first six months at West Ham," he told L'Equipe.
"I am concentrating on improving my physical condition and playing for Rennes. But it is true that I don't want to relive what I went through at West Ham.
"It is impossible [to go back] under the same conditions. I wanted to prove that I could play in the Premier League but they never wanted to give me the opportunity.
"I don't blame the coach [Allardyce] but rather the agent commissioned by West Ham. It is incomprehensible to buy a player, give him a three-year contract, and then ignore him."
"At West Ham, I was not prepared," he added. "When I arrived after the Euros, they put me directly with the group that had eight weeks of preparation.
"It is I who asked for extra physical sessions, while it should have been anticipated, and I then injured my thigh for two-and-a-half months. But I'm not being a victim.
"I did a lot of work to catch up. We expect a lot from me, but I cannot ignore the first six months at West Ham.
"Today, I work with a coherent and individualised physical coach to reduce this gap with the rest of the group."
The 31 year old's contract with The Hammers expires in 2015 and such is his disillusionment with the setup at the club, the 44-time capped France international looks certain to leave, having provided a decent alternative to Yann M'Vila, who joined Ruben Kazan last summer.
Upon joining the French club on deadline day of the January transfer window, Diarra said: "I have a three-year contract. I'm not unhappy financially, but I came to play, not to take an early retirement."