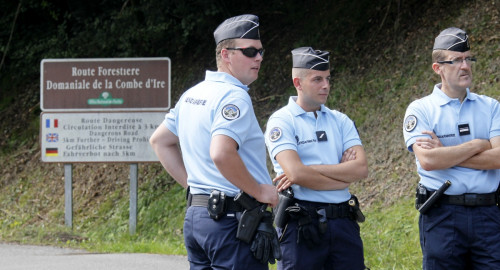 A man held in connection with the Alps murders has been released on bail because of insufficient evidence.
Zaid al-Hilli, of Chessington in Surrey, was arrested in June on suspicion of commiting murder.
His brother, Saad al-Hilli, 50, was shot and killed along with his wife, Iqbal, 47, his mother-in-law Suhaila al-Allaf and a French cyclist Sylvain Mollier in September 2012.
Hilli's daughters Zainab, seven, and Zeena, four, survived the attack which happened on a lonely road near Annecy. Zeena hid beneath her dead mother's skirt for eight hours after the attack. She was not discovered because police had been instructed not to move the bodies, for fear of contaminating evidence.
The family were on holiday when they were attacked. Witnesses said they had seen a car speeding away from the scene shortly afterwards.
A Surrey Police spokesman said: "There is insufficient evidence to charge him with any criminal offence and no further police action is being taken at this time.
"This remains a French-led investigation and officers from the Surrey and Sussex major crime team continue to work closely with the French authorities."
Hilli was arrested over allegations that he had altered documents to ensure that he inherited the family estate after the death of his father. The siblings were allegedly in dispute over the £825,000 home in Claygate and had not spoken for a year.
Hilli accused French officials of a cover-up and said he had offered to take a lie-detector test.