Alton Towers crash: £18m The Smiler had broken down hours before bloody crash at Staffordshire theme park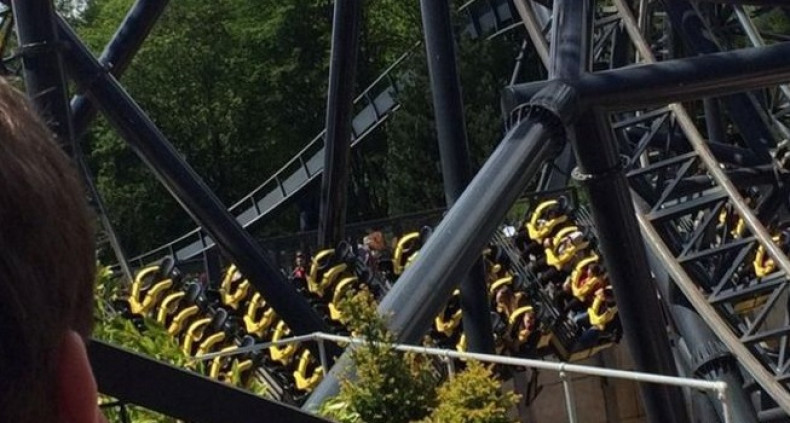 Alton Towers star ride "The Smiler" has a history of breakdowns and was temporarily stopped just hours before the collision today (2 June) that seriously injured four thrill seekers.
Two air ambulances and paramedics were scrambled to the theme park today (2 June) after two of the ride's carriages carrying 16 people collided with an empty carriage.
An 18 and 27-year-old man and two females aged 19 and 17 are currently receiving treatment on the ride and will be airlifted to hospital once they have been freed from the ride.
The £18m ($27.6m, €24.7m) Guinness World Record holder was opened in 2013 to much fanfare but has been beset by technical problems and closure.
Visitors to the Staffordshire theme park earlier reported the ride had suffered problems:
It is not the first time the 52mph Smiler has courted negative headlines. The ride got off to a bad start in May 2013 when 16 journalists were left dangling as they tested the rollercoaster before it opened to the public.
Adrenaline junkies then had to wait longer for ride to open after "unforeseen teething problems" delayed its opening. It finally opened on 1 June 2013.
It then shut for four days in July 2013 after a piece fell off the track, requiring 48 people to be rescued, before it was again closed that August due to technical issues.
In November 2013, Alton Towers was forced to carry out an investigation after plastic guide wheels flew off a carriage and onto a teenager and three adults in the front row.