A controversial Italian journalist has been accused of insulting the memory of Meredith Kercher after he suggested the British student was too ugly to be the object of unwanted sexual attention by her alleged murderers, Amanda Knox and Raffaele Sollecito.
Vittorio Feltri, 71, outraged viewers of Linea Gialla news show on La7 television when he crudely asked Sollecito, who was in the studio, if he was sexually attracted to Kercher.
"Did you want to f** her?" Feltri asked. "I want to understand why he [Sollecito] had to kill her. It makes no sense at all.
"He was about to graduate, he had a stunning girlfriend and he tries to f**k this one who was far from exceptional," Feltri said.
The rude comment caught the show's host, Salvo Sottile, and Sollecito off-guard.
"Actually Meredith was a nice girl," Sollecito said.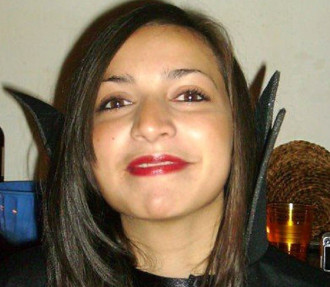 "We are taking about a dead girl who was murdered," added another guest, crime expert Roberta Bruzzone.
Kercher, 21, from Croydon, south London, was found in November 2007 with her throat slashed inside her room in the apartment she shared with Knox in the university town of Perugia.
Italian authorities initially alleged she was killed because she had refused to take part in a brutal sex game with Knox, her then-lover Sollecito and Rudy Guede, a drifter from the Ivory Coast.
At a re-trial over the murder, the prosecution changed tack, saying the sexual motive was a side issue and that the killing was sparked instead by a row over a dirty toilet.
In January Knox was sentenced to 28 years and six months in prison, while Sollecito was given a 25-year sentence. Guede was sentenced to 16 years at the end of a separate trial.
Feltri is the former editor of Silvio Berlusconi's mouthpiece newspaper Il Giornale.
He was banned twice from Italy's journalists' association and is infamous for his outspoken attitude, which has cost him several convictions for defamation.