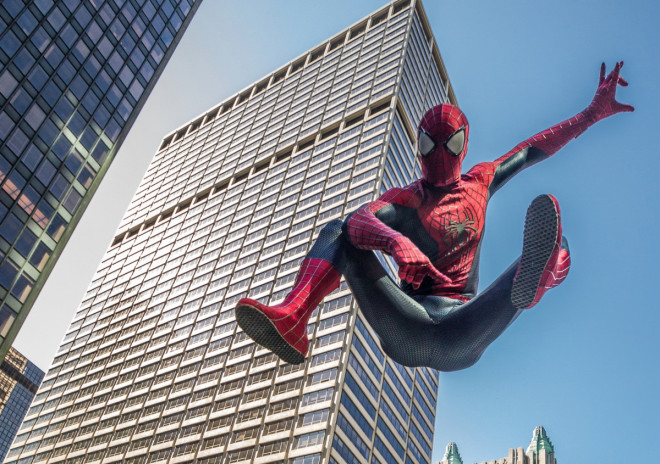 Sony Pictures' The Amazing Spider-Man 2 includes a mid-credits scene taken from 20th Century Fox's X-Men: Days of Future Past.
This is big news because the rights to Marvel characters are split between three major studios and this is the first time any sort of collaboration between them has happened. Don't expect a crossover any time soon though.
Variety discovered that the crossing of the streams was part of a deal over director Marc Webb's services.
Webb had still owed Fox a film following his debut feature (500) Days of Summer, but went off to make The Amazing Spider-Man instead, then its sequel, and now another sequel. To make up for Fox not getting a second film from him, Sony agreed to publicise a rival superhero film in its film credits free.
The X-Men scene in question shows Jennifer Lawrence's Mystique attack a military base run by Josh Helman's young William Stryker, alongside Lucas Till's Havok and Evan Jonigkeit's Toad.
A superhero crossover almost happened on a small scale in Marvel Studio's Avengers Assemble by featuring Oscorp Tower from the first Amazing Spider-Man. The idea was dropped because time constraints.
As for a unified Marvel universe, it's unlikely to happen any time soon. Marvel Studios owns the rights to make films based on Iron Man, Captain America, Thor, Hulk and The Avengers, Sony has Spider-Man, and Fox has the X-Men and Fantastic Four. The rights to each superhero set comes with the associated villains and other characters.
The Amazing Spider-Man 2 is out now. X-Men: Days of Future Past arrives on 22 May.