Amazon Dash is like a magic wand for grocery shopping
Not to be confused with the Amazon Dash Button.
Mail by drone and now magic wands. One thing's for sure: Amazon shows no sign of slowing down its attempts to revolutionise the way we shop. Following the UK launch of its grocery delivery service in June, the company has now launched its Amazon Dash wand in the country.
Amazon Dash is a wireless barcode scanner that you can use to quickly add items to your Amazon Fresh order. It also contains a built-in mic, meaning you can alternatively just tell it what you want and hope the voice recognition is accurate enough that it won't mess up your order.
The Wi-Fi-enabled wand uses an LED scanner to capture barcode information from products you scan in, which will then appear in your Amazon basket. All you need to do from there is open Amazon on the web or on your smartphone and hit the checkout button.
Amazon Dash is only available to Amazon Fresh customers, but for them the device is a freebie – for now, at least. After 28 August, it'll cost you £35. Amazon Dash isn't to be confused with the Amazon Dash Button, the company's one-click ordering smart buttons. It seems a bit of a lazy name choice if we're honest, particularly when 'Amazon Wand' or 'Amazon Scan' are two very obvious alternatives.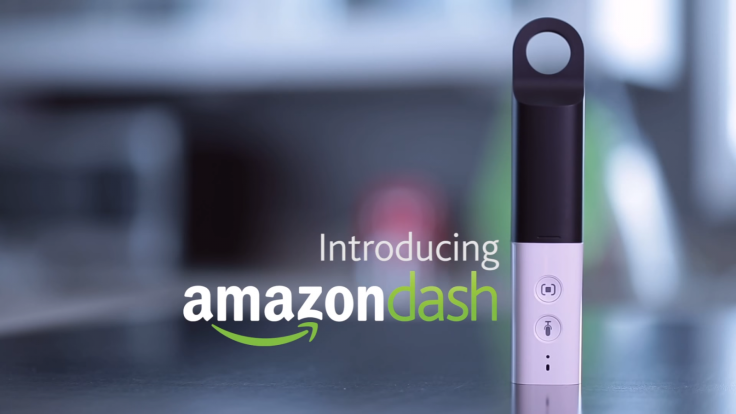 © Copyright IBTimes 2023. All rights reserved.