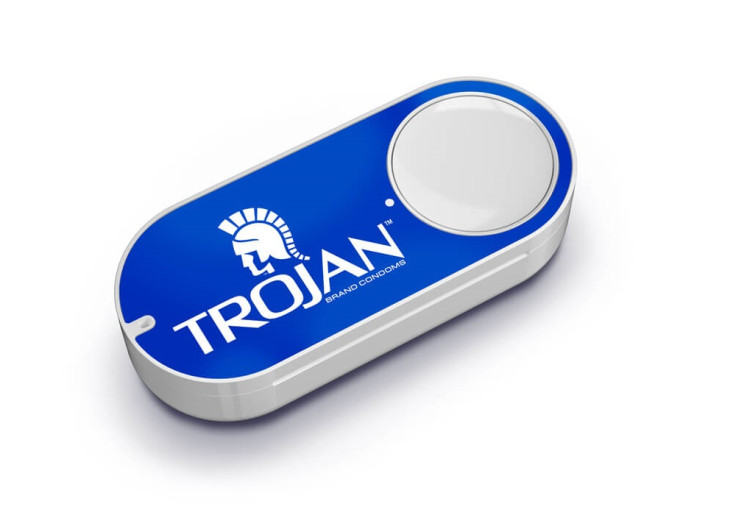 A year after Amazon unveiled its Dash Button to a sceptical world, the company has expanded its one-click ordering gizmo to a further 80 brands. This means customers can now instantly order products from over 100 brands, including everyday essentials like washing power, coffee and...condoms?
According to Amazon, orders made using its Wi-Fi enabled Dash button have grown by more than 75% in the past three months. While it didn't break out exact numbers, Amazon claims that Dash orders now occur more than once every minute.
Clearly there's an appeal to them: what started out as an ordering service for common household commodities has now expanded to include everything from Gatorade, Doritos and Slim Jim (sort of an American Peperami, to all you UK readers).
Amazon has now tripled the number of available brands on Dash. New names include Air Wick, Arm & Hammer, Brita, Burt's Bees, Charmin, Energizer, Illy, L'Oréal Paris, Nature Valley, Quaker, Red Bull, Starbucks and Vitamin Water, amongst many, many others.
The $4.99 (£3.50/ €4) button isn't available in the UK yet, but we're holding out hope. Dash represents convenience at its best and laziness at its worst, and we British enjoy both in equal measure.