A report in CNET claims, based in information supplied by Richard Shim, an analyst at NPD DisplaySearch, Amazon will release three versions of the next generation Kindle Fire. Shim claims the data has been collected from sources within the supply chain.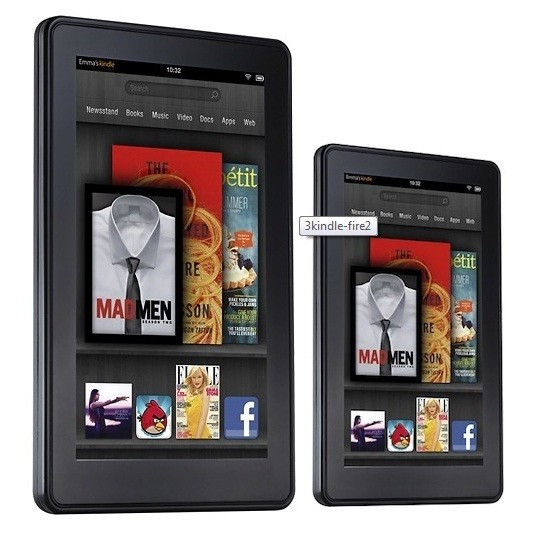 According to the CNET report, the first model will feature display resolution of 600 x 1024 pixels and will not have cameras. The second, naturally with a slightly higher resolution (800 x 1280 picels) will come with a camera, although its specifics are still unknown. The third model, meanwhile, will feature the same display resolution as the second (and maybe even the camera) but will add 4G connectivity to the mix. The first two could be ready for an August release while the third may only be available in September and all three will have 7in screens. In addition, Amazon is also expected to unveil an 8.9in Kindle Fire 2, sometime in the fourth quarter, while Shim suggests any higher models - a 10in, for example - is unlikely.
"These are supply chain indications. This is what we are seeing right now," Shim explained.
In terms of how competitive this might be, the pixel density appears, if the figures are accurate, to be similar to that of Google's Nexus 7, which runs at 216 ppi. In any case, anything above thee 200-mark, is usually considered competitive. There is no information as to pricing but an earlier IBTimes UK report suggested a price tag of $199 (approxiamtely £130). Other possible specifications include either a Texas Instruments (TI) OMAP processor or Nvidia's Tegra 3 quad-core chip.
Meanwhile, earlier this week Phone Arena reported Amazon had already ordered two million units of the Kindle Fire 2, from Chinese manufacturer Quanta. The devices are expected to ship in the first week of August, with the same metal frame with the display supplied by LG and touch panel by TPK.