Amazon poised to enter logistics market in a big way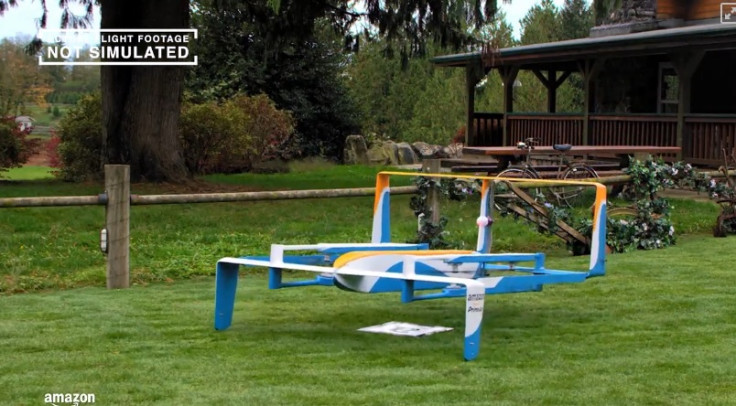 All previous hints that Amazon planned to build a logistics and packaging unit became stronger when in a recent regulatory filing the company referred to itself as a transportation service provider. In its annual report or Form 10K to the US Securities and Exchange Commission, the ecommerce retailer not only described itself as a transportation service provider but also identified logistics firms as its competitors.
"The international marketplace in which we compete is evolving rapidly and intensely competitive, and we face a broad array of competitors from many different industry sectors around the world. Our current and potential competitors include... companies that provide fulfilment and logistics services for themselves or third parties, whether online or offline," Amazon states in the Form 10K filing.
Amazon works with many third party logistics firms like UPS and Fedex. But it has also been investing in logistics and transportation services like trucks, drones and freight services. Recently, its subsidiary, Amazon China, was listed among the Ocean Transportation Intermediaries by the Federal Maritime Commission (FMC) — an independent government agency that regulates the nation's international ocean transportation system, to sell ocean freight services.
Before this, the company reportedly bought a fleet of trucks, opened warehouses, fulfilment centres and also brought over 30,000 robots on board with the acquisition of Kiva Systems. Amazon was also rumoured to lease out Boeing 767 freighters for air delivery business. It has been working on building a fleet of drones to make Amazon Prime Air delivery a reality. Apart from this, it acquired a minority stake of 25% in French shipping company, Colis Privé.
At the same time, Amazon has been dismissing the possibility of replacing its logistics partners. Its chief financial officer, Brian Olsavsky, mentioned that the augmentation of logistics services is aimed at managing peak seasons. "We've needed to add more of our logistics to supplement our existing partners. That's not meant to replace them. They have been and continue to be great partners. And we look forward to working with them in the future," he said while answering investors and analysts over an earnings call.
In 2014, Amazon sold over five billion products. Last year, it crossed $100bn in annual sales with more than 300 million customers. Colin Sebastian, an equity research analyst at Baird, told the Wall Street Journal: "The market for delivery, freight forwarding and contract logistics is at least $400bn."
© Copyright IBTimes 2023. All rights reserved.