Amazon 'beefs up' Prime Air drone delivery service with new staff and a Nasa astronaut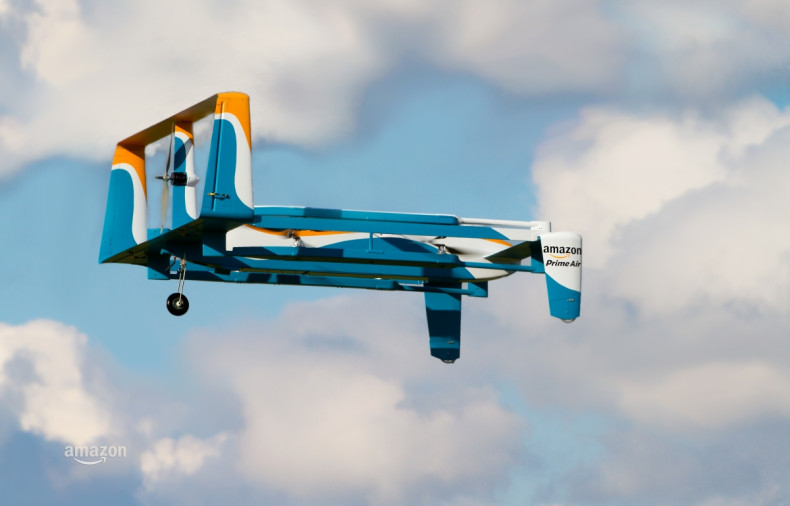 Amazon has hired a former astronaut and a number of new engineers to make its Prime Air drone delivery service a reality. The company has also revealed new details about how far the drones can fly, and how much they can carry from Amazon's warehouse to your front door.
The bespoke drones will be able to serve customers over 10 miles from its warehouses, carry packages weighing up to 2.25kg, and drop them off within 30 minutes of an order being placed. The drones can land at the customer's doorstep, or on an arranged spot in their garden.
First shown off in an advert featuring Jeremy Clarkson in November 2015, the drones are part of Amazon's ambitious Prime Air delivery system, which is currently being developed in the US and UK. The drones, each weighing 25kg, will be loaded with small packages just minutes after Prime customers place an order.
They then take off and fly autonomously to their house, using a downwards pointing camera to find a safe place to land. The packages are then released from the drone's hull and it returns to the local warehouse, where it is recharged and prepared to fly again. Amazon promises they "won't be loud and obnoxious and noisy."
Drones can deliver 'vast majority' of Amazon orders
Speaking to David Pogue at Yahoo Tech, Paul Misener, Amazon's vice president for global public policy, said: "Prime Air is a future delivery service that will get packages to customers within 30 minutes of them ordering. The goals we've set for ourselves are: The range has to be over 10 miles. These things will weigh about 55 pounds each, but they'll be able to deliver parcels that weigh up to five pounds."
Misener revealed that the "vast majority" of products sold by Amazon weigh less than five pounds (2.25kg). This would include things like DVDs, books, clothes, headphones, cameras and many drinks and groceries.
"It gets delivered to your doorstep," Misener says, "or wherever you want in your yard, just as it would be if it were delivered by a UPS truck." The vice president admits Amazon hasn't yet worked out a price for the service, but says it is working on a variety of different prototype drones to work in various climates and land in different locations.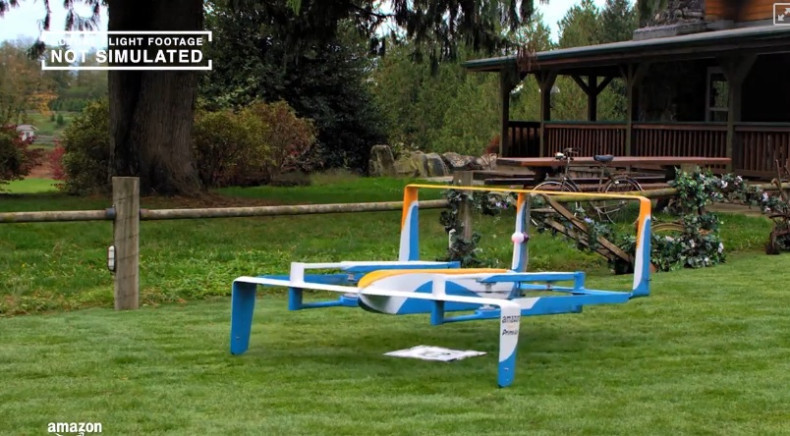 'This is very real'
Misener says this project is genuine and not a huge marketing stunt by Amazon. "I can tell you, it is very real. We've beefed up a team at Amazon Prime Air that includes aeronautical engineers, roboticists, a former Nasa astronaut. These folks are completely focused on making this a reality...I've seen it. It's gonna happen. It's coming."
Amazon wants to see a future sky where planes fly above 500 feet, then there is a "safety buffer" between 400 and 500 feet, above a second area of controlled airspace at 200 to 400 feet; this is where delivery drones would operate. In this ideal world, consumer drones and aerial photographers using drones would be banned from flying above 200 feet.
Explaining that they are "quite different" to the drones consumers can buy, Misener says Amazon's drones have autonomous technology for sensing other objects in the sky (birds, trees, other drones...) and avoiding them, while remaining on course.
Not that difficult
Building a fleet of autonomous delivery drones sounds like a huge challenge, but Amazon is confident that Prime Air is possible. Misener explains: "It's actually not as difficult as you might think. The automation technologies already exist. We're making sure that it works, and we have to get to a point where we can demonstrate that this operates safely. The regulatory issues are difficult. And once we demonstrate the safety of the system, we believe that the regulations will quickly follow."