Bill Gates and Jeff Bezos back start-up to develop blood test that can detect early stage cancer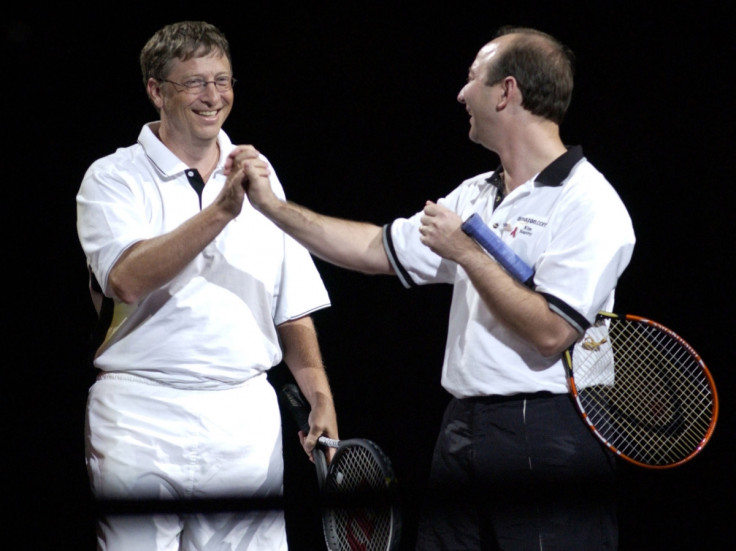 Microsoft founder Bill Gates, Amazon CEO Jeff Bezos and other giants of the tech industry are backing a new biotech start-up called Grail, with the hope of developing a revolutionary blood test that will be able to detect cancer in the early stages.
Grail will be launched and owned by Illumina Inc, a gene sequential company with financing of more than $100 million (£68m, €91m). The start-up has got financial backing from ARCH Venture Partners, Sutter Hill Ventures, as well as Gates and Bezos.
Illumina will own the majority of the company's stock, essentially making it Grail's owner.
The start-up's pioneer cancer test, will involve using a new DNA sequencing technology called liquid biopsy, according to CNN Money. This technique scans patients' blood for any signs of cancerous DNA and for indications on whether any tumours may be forming.
What makes this kind of test revolutionary is that it would be able to potentially detect cancerous cell growth within the human blood stream, even before patients experience any symptoms.
The new technology, when perfected is hoped to help in the early detection of cancer. Some kinds of cancers are not easily detectable by traditional scanning methods. The new test aims to make detection and diagnosis of cancer simpler and quicker for doctors.
Chief executive of Illumina, Jay Flately, who, according to a Reuters report, is also tipped to head Grail as its chairman, says the company will need a few more years of research and testing.
Grail hopes to conduct clinical trials of the cancer test on around 300,000 human genomes. Commenting on how far the company had already come, he said: "We've made tremendous progress, which gives us the confidence that we can get to the endpoint that we expect".
Grail will consult the US food and drug administration (FDA) early for its input and approval.
Illumina plans to have the test out on the market by 2019 and hopes to offer the cancer screening blood test at $500 (£344, €460) making it more affordable and accessible.
© Copyright IBTimes 2023. All rights reserved.