Is Amazon testing out delivery drones in secret on a farm in Cambridgeshire?
A multitude of clues have pointed to Amazon testing its Prime Air drones somewhere in Cambridge, UK.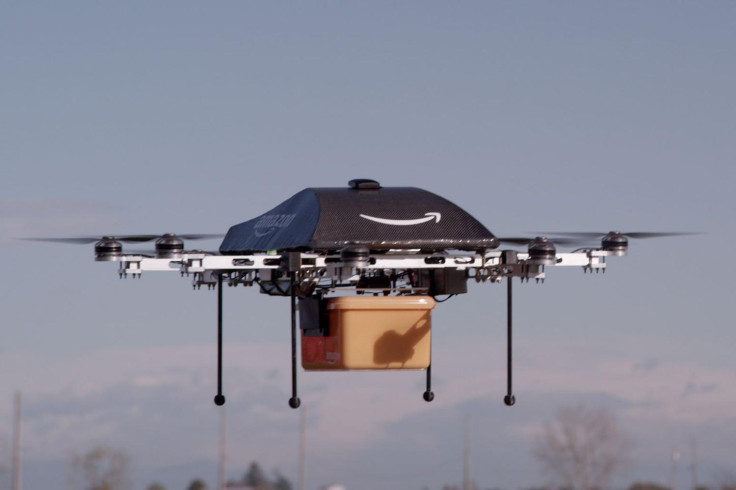 Amazon is taking its Prime Air delivery drones on test flights in the middle of the English countryside, specifically in Babraham, a small ancient village in South Cambridgeshire, about 6 miles outside Cambridge.
Despite the Federal Aviation Administration (FAA) showing that it is still categorically not keen on Amazon using unmanned aerial vehicles (UAV) to deliver packages door-to-door, the online retail giant has stepped up its efforts to trial the technology in pastures more friendly, such as in the UK.
In July, Amazon announced a partnership with the UK government to explore the safe use of drones to make deliveries in rural and suburban areas.
In the same month, Daniel Buchmueller, the head of Amazon's drone development division in the UK told an audience at the Amazon Web Services Summit in London that Amazon was definitely still testing drones both indoors and outdoors.
He admitted that there were indoor testing facilities for UAV research located in the US, Israel, Austria and the UK, but then went on to stress that the company was also testing drones outdoors too, and that its biggest testing site was located somewhere in the UK.
Following the clues
Since Amazon has a research and development facility located in Cambridge, together with many huge tech conglomerates, some media vehicles began guessing that the site might be located somewhere near there, but Amazon wouldn't reveal a thing.
And then there was the fact that since April, Amazon Jobs has been consistently advertising for software development engineers to work specifically on Prime Air, who would be based in the Cambridge R&D centre.
Plus, there was also a Notice to Airmen (NOTAM) warning pilots to beware unmanned aerial systems (UAS) being tested "extended visual line of sight" within the "vicinity of Sawston, Cambridgeshire" throughout September and into the first week of October.
The New York Times was curious enough to decide to add all the clues up together and then start driving around the English countryside in Cambridgeshire hoping to spot drones in the air, and much to our amazement, they actually did.
Secret testing near a little parish village
European tech correspondent Mark Scott says he drove for hours along country lanes with a photographer before spotting a large drone in the sky over the trees from a dirt track near a Grade II-listed historical farm house estate called Worsted Lodge in the little parish village of Babraham. The village has one primary school, a medieval church, the remains of a Roman villa and is today better known for the Babraham Institute, which focuses on biomedical research.
One of their photos shows a large black drone, which seems to have a flat platform on it, flying in the air over some sort of obstacle course created from multiple fences of varying heights and walls made from stacks of hay bales.
As if from an episode of ITV crime drama Midsomer Murders, Scott describes walking down a grassy track leading down to a farm, when a security guard carrying a walkie-talkie suddenly pops up from behind a hedgerow to scare the two men off, telling them that he has told the farmer to evict them. The next day, Scott returns to the same spot where he saw the drone but this time he is met by a police officer who wants to know what they are doing there.
So there you have it – conclusive proof that in one small English village at least, Amazon is still keen to make drone parcel deliveries a reality in the not too distant future.
© Copyright IBTimes 2023. All rights reserved.