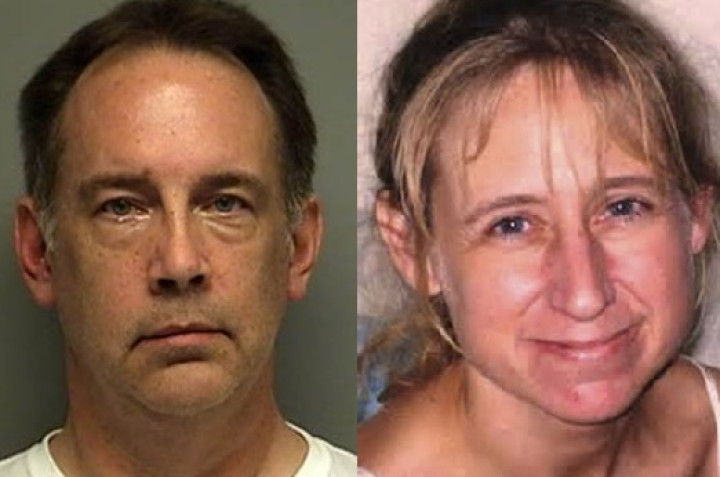 A former US police officer linked to sadomasochist websites has confessed to killing two women and stuffing their bodies into two suitcases that were found dumped along a rural road in Wisconsin on 5 June.
Steven Zelich, 52, was arrested in connection with the deaths of Laura Simonson, a 37-year-old mother of seven from Minnesota, and another unidentified woman, earlier this week.
He has since been charged on two counts of hiding a corpse, according to NBC news, and is now due to appear before a court in Wisconsin.
In a criminal complaint filed in Walworth County, Zelich told authorities how he met his victims in online chat rooms, killed them and then hid the corpses in his vehicle and house in West Allis, Milwaukee, for months. Zelich hasn't yet been charged in their deaths.
Simonson was reported missing by her family last November. Her body was found seven months later with a rope around the neck and a gag strapped into her mouth with a collar, the complaint read.
Detective Sgt. Lee Hollatz said he considered the woman to be "vulnerable" because of the mental health issues and drug use.
Police said Zelich and Simonson were seen together at a hotel in Rochester, Minnesota, in November, and that he was cought on camera leaving alone the next morning.
According to the complaint, Zelich said he killed the woman there.
After Simonson's disappearance, an ad titled 'Steven Zelich is a predator' was placed on the website SecondCityClassifieds.com claiming the ex-officer had enslaved her.
"Steven Mark Zelich is a sadist who has enslaved a petite female named Laura Jean Simonson. He keeps her naked, handcuffed, shacked and caged," the ad read, FOX 6 Now reported.
The ad also said Zelich had been active seeking partners on the sadomasochist site Collarme.com under the user name 'Mr Handcuffs.' Police are reportedly looking into the account.
According to the complaint, Zelich met his second victim, described as a white female with long, dark hair, online in 2012 and in person in early 2013.
He allegedly killed her shortly afterwards and hid her body in a suitcase, which kept at his home for nearly a year before duping it off a road outside Lake Geneva along that of Simonson.
The woman's body was partly hidden by garbage bags and she had her hands tied behind the back.
Walworth County Dist. Atty. Daniel Necci told The LA Times that an unspecified additional complaint is to be filed.
Zelich resigned from the West Allis Police Department in 2001 and had been working as a licensed private security officer with Securitas Security Services USA since 2007.