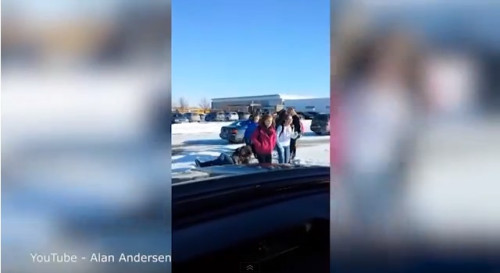 A video of a US man laughing at children slipping over on ice has become an internet hit after it went viral.
The video, which purports to show a man called Alan Andersen giggling as young children fall over, has been viewed more than 20,000 times on Youtube with more hits exepcted as word about the clip spreads.
The six minute video was filmed by Andersen from his car as youngsters repeatedly slip on the same stretch of ice.
At one stage he predicts, with uncanny accuracy, when the next victim will slip.
None of the young children appear to injure themsleves, with some laughing after picking themselves up off the ground.