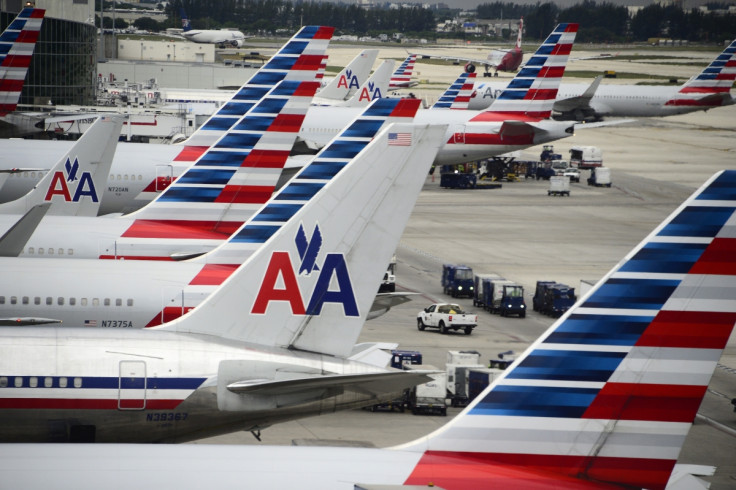 American Airlines has been forced to apologise after accusing two professional basketball players of stealing blankets on a Christmas Eve flight as they attempted to get to a game in Iowa.
Trahson Burrell and Marquis Teague, two minor league basketball players, were kicked off an American Airlines flight in Dallas after being accused of taking the blankets given to them by two first-class passengers as they made their way to their seats in coach class.
The Memphis Hustle players were aboard the airline's regional Envoy Air Flight 3756 to Sioux Falls, South Dakota when the incident occurred at Dallas-Fort Worth International Airport, the Undefeated reported.
According to the Undefeated, as Burrell and Teague passed through the first-class cabin, they were handed the blankets by two passengers sitting there.
A flight attendant then accused the men of stealing the blankets, which led to an argument when the attendant said the flight would not depart. The two players were forced to disembark the plane, the Washington Post reported.
American Airlines spokesman Joshua Freed said an airline manager apologised to the players, who were later flown first class to Sioux Falls for their Christmas Day game against the Skyforce. Their team defeated the Skyforce 131-115.
"We apologise for what occurred on this flight," Freed said. "We take pride in bringing people together, and we know that on this flight we let some of our customers down. Our team at American, along with Envoy Air, is reviewing what happened and will be reaching out to [the two players and assistant coach Darnell Lazare]."
Lazare took to Twitter to discuss the incident. "It's 2017 and a flight attendant sees two young black athletes with blankets from first class. His first comments is 'did you steal them.' How about you teach people the facts first before jumping to conclusions. #beingblackinamerican."
The airline tweeted back at the assistant coach requesting details and locations, adding: "In our culture, every interaction with a customer or team member should be grounded in respect."
The team's head coach also lambasted the airline, tweeting: "American Airlines needs sensitivity training [for] attendants on flights dealing with humans and blankets."
The incident comes as the NAACP issued a travel advisory warning black passengers against using the airline. In November the airline said it would take steps to start implicit-bias training for its 120,000 employees following the advisory, the Post reported.