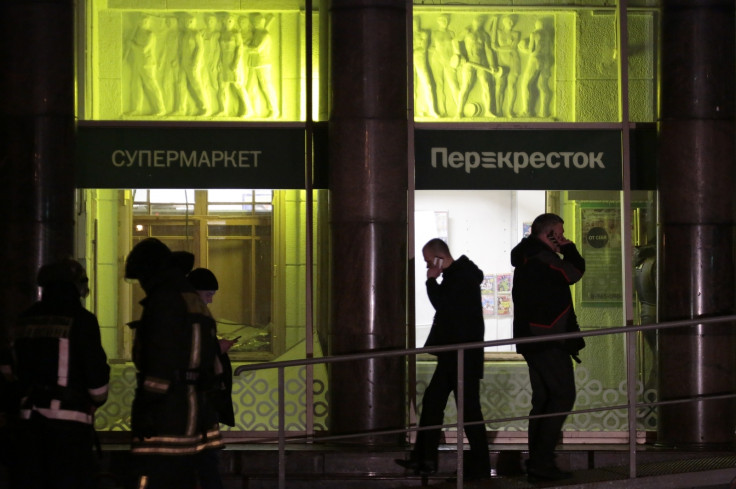 Ten Christmas shoppers have been injured after an explosion ripped through a supermarket in the Russian city of St Petersburg in a suspected terror attack.
A huge explosion, equivalent of 200g of TNT, ripped through the Perekrestok market in northwest St Petersburg on Wednesday (27 December).
Fifty people were evacuated from the supermarket, at one of the busiest times of year after the blast, which fortunately killed no one.
Investigators believe the blast was caused by a homemade bomb packed with pieces of metal that was hidden in a locker where shoppers leave their belongings in a branch of the supermarket chain.
Alexander Klaus, the head of St Petersburg's investigative committee, said according to the Associated Press (AP): "All possible versions of what has happened are being worked on.
"As of now, it has been established that 10 people were taken to the city's hospitals with injuries. At the moment, the lives of those injured are not under threat."
The Investigative Committee, the nation's top investigative agency, opened a criminal case on the grounds of attempted murder, and confirmed that four people were taken to hospital while six of the injured were treated at the scene.
No group has claimed responsibility for the explosion at the market in the Kalininsky district, on the ground floor of the Gigant Hall leisure centre, although Islamic terrorists have been to blame for several attacks and plots in the city in recent years.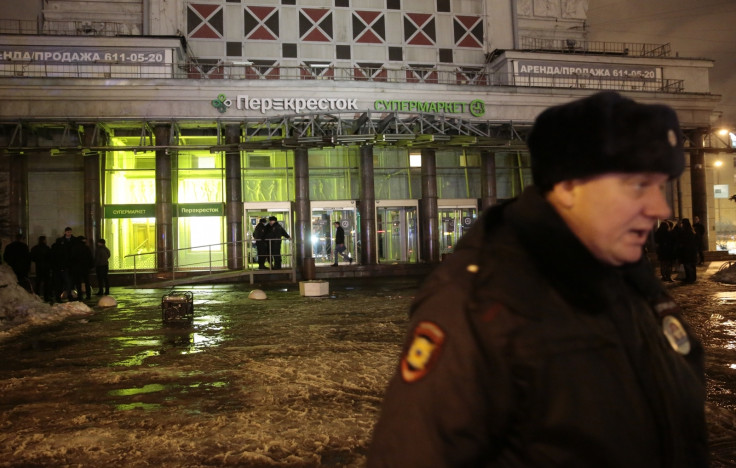 The Investigative Committee has launched a criminal case on the grounds of attempted mass murder after the blast.
The Sputnik news agency reported that the Committee believe an improvised explosive device "filled with projectiles" caused the blast.
"There was a bang. Emergency personnel are already on the scene. The evacuation has been completed, and there was no fire," a Emergencies Ministry official told the Russian news agency TASS.
It was reported that only a wall and a cash register inside the supermarket were damaged in the blast.
Earlier in December, it was reported that Russian President Vladimir Putin telephoned US President Donald Trump to thank him for a CIA tip that helped stop several attacks on St Petersburg.
The Kremlin believe terrorists had planned to bomb the city's Kazan Cathedral and other areas.
In April this year St Petersburg was left reeling after a suicide bombing on the city's subway system left 16 people dead and wounded more than 50.