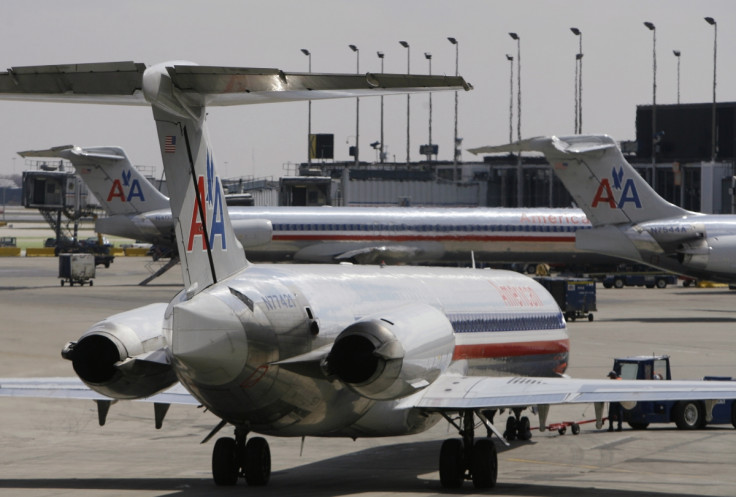 A passenger plane was forced to make an emergency landing on 11 November when a passenger spotted fuel seeping out of the aircraft's wing. The ExpressJet Airlines Flight 2762, operated as American Eagle, was heading towards Dallas/Fort Worth International Airport from Chattanooga Metropolitan Airport.
According to WRCB TV, the plane was originally scheduled to take off at 5.56am local time but was delayed until 7.30am due to refueling issues. ExpressJet Air officials said the plane, a CRJ-200, landed safely and without incident at Huntsville International Airport after the crew reported a mechanical issue with the fuel cap.
The pilot reported the mechanical issue after being alerted to the pouring fuel when a passenger on board saw the leak and informed a fight attendant, The Daily Mail reported. The captain, who emerged from the cockpit to investigate the matter, then decided to divert the flight with 41 passengers. ExpressJet released a statement to WRCB stating they were accommodating the 41 passengers on a replacement aircraft and apologised to customers for the inconvenience.
ABC News spoke to passenger Adam Hensley, who said a man sitting behind him noticed fuel leaking out of the wing. "The flight crew did an amazing job," Hensley said. "There was no panic."
Another American Airlines Dallas-bound plane had to make an emergency landing at Jacksonville International Airport just an hour and a half after departure due to mechanical issues on 12 November. According to First Coast News, American Airlines Flight 1373 was scheduled to depart Jacksonville around 4pm local time for Dallas.
Jacksonville Aviation Authority spokeswoman Debbie Jones told reporters that at some point after take off, the pilot reported a mechanical issue. Jones told First Coast News that the plane landed safely and taxied to a gate at around 5.24pm local time.
American Airlines released a statement confirming that an indicator light alerted the crew to a potential mechanical issue. "American Airlines Flight 1373, an MD-80 from Jacksonville International Airport (JAX) to Dallas/Fort Worth international Airport (DFW), returned to Jacksonville due to an indicator light in the cockpit reporting a possible mechanical issue," the statement said. "Our maintenance team is currently inspecting the aircraft. We apologize to our customers for the inconvenience."