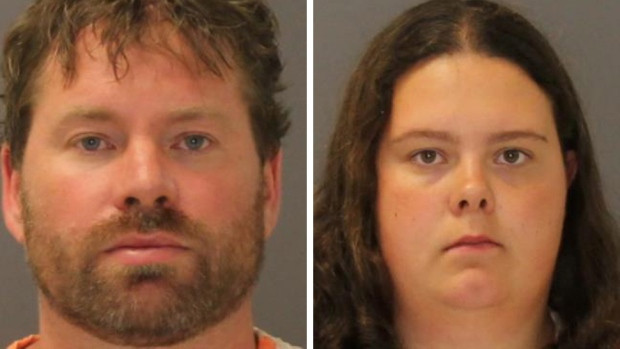 Police have charged a couple with abducting two Amish girls in New York State.
Stephen M. Howells II, 39, and his girlfriend Nicole F. Vaisey, 25, are being held without bond, according to the St. Lawrence County Sheriff's Office.
Federal charges could also be brought against the couple.
Today, St. Lawrence County Sheriff Kevin Wells told a press conference that the couple were prowling for victims, and may have intended to kidnap other children.
"We felt that there was the definite potential that there was going to be other victims," Wells said.
On Wednesday, the sisters, who are aged six and 12, vanished from a roadside vegetable stall near their family's farm in Oswegatchie, near the Canadian border.
According to an Amber alert missing person's notice issued by police, witnesses saw a white four-door sedan pull up to the stall, and the girls were not there when it pulled away.
Kidnappers abandoned victims
The Amish, who eschew modern technology and speak a 19th century German dialect called Pennsylvanian Dutch, did not have photographs of the girls, and had to provide descriptions to police artists who made sketches to issue with the missing person's notice.
The alert was cancelled on Thursday, after the girls were reportedly abandoned by a roadway about 24km from where they were allegedly abducted.
"The children walked up to a home, knocked on the door of a stranger," St. Lawrence County district attorney Mary Rain told CNN affiliate WWNY. "The stranger brought them home to their house and police were waiting."
She said the girls were "a little wet and cold", but otherwise healthy.
Police said that "good tips" and information from the girls allowed them to track down the suspects quickly.
Officers are searching the house where the couple lived for evidence.