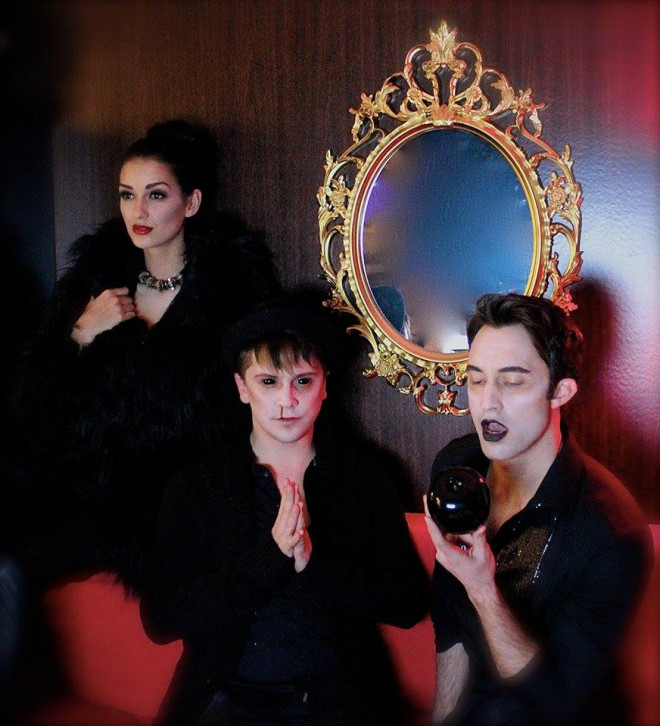 After a round of guessing game about the American Horror Story Season 4, here comes a pretty good spoiler for the fans.
The season four of the FX anthology is returning this fall and is apparently set in the 1950's fairground carnival.
Douglas Petrie, the writer and co-executive producer of the hit scare-fest has dished out a spoiler for the fourth season during the Nerdist Writers Panel podcast.
During the podcast, Petrie answered the AHS speculations saying "I can say nothing," but later Moira Kirkland, the writer of castle said, "Well I don't know if it's true, but I heard carnival."
To this, Petrie gave a nod and said, "That's the idea, that's very roughly the idea."
There it is, an apparent confirmation to fan theories about the setting of the American Horror Story Season 4.
Every season, the horror series repeats it's star-cast including, Jessica Lange, Sarah Paulson, Lily Rabe and Taissa Farmig, but portray them as different characters in a new setting each time.
It would be exciting to see a German-accented Jessica Lange in Season 4, which is the final season of the actress in the horror series.
The fairground carnival theory was trending earlier this year when creative fans of AHS started circulating the probable posters of the Carnival/Circus theme via social media.
Later, co-creator Ryan Murphy added fuels to the rumours when he told Entertainment Weekly, "No one has completely guessed what it is.
"Sometimes I think its people wanting us to do topics and doing fan posters. No one has completely guessed what it is," he added.
Have a look at the trending carnival posters designed by AHS fans.
American Horror Story: Carnival http://t.co/ccRsO53YLe pic.twitter.com/lAEiJ78sSF

— PupFresh.com (@PupFresh) March 18, 2014
Coulrophobics beware. 'American Horror Story' Season 4 to take place at a carnival: http://t.co/K34oqtsgAg pic.twitter.com/j517B3Anxo — ScreenCrush (@screencrushnews) March 17, 2014
'American Horror Story' Season 4 Will Take Place at a Carnival http://t.co/uD9lkJ1AvM pic.twitter.com/7I4qSobCJK

— TVweb (@TVweb) March 17, 2014
"American Horror Story's next season will be set at a Carnival" !!! och !!! pic.twitter.com/d50HbX09wx — Johanna Karlsson (@kaospatrullen) March 17, 2014