After taking on a cult in season 7, FX's hit series American Horror Story (AHS) will jump to the future in its upcoming season. Executive producer Ryan Murphy revealed the first details about AHS season 8 while appearing at the Television Critics Association's (TCA) winter press tour on Friday, 5 January.
AHS season 8 plot
The creator revealed that season 8 will be different, saying in a panel discussion, "It takes place in the future. It's still topical, but [set in] the future, which I've never done... I think people will like it. It's different from what we've done before."
He further teased, "I pitched it to [FX chief] John Landgraf today [5 January] right after his TCA panel, and he loved it, but he's asked me not to say what it is. I told him and he fell out of his chair with joy."
Cast update
Murphy also spoke about whether actor Evan Peters will return for AHS season 8, given that he is committed to starring in the executive producer's new FX drama Pose.
" We haven't talked about that. I literally just pitched Landgraf what the next season was going to be about, and the writers' room on that show doesn't start until February. It's conceivable that they could overlap," Murphy said.
He then hinted that Peters could work on both shows, just like Sarah Paulson. Murphy explained, "I mean, Sarah Paulson has done two shows for me that were shooting at the same time. Usually, with the actors, I think of a role and then go to them and they either want to do it or not. So I haven't even talked to Evan about what the role might be, but I would hope so, I think so."
According to reports, Paulson, who has been a regular throughout AHS' seven seasons, will be returning for the upcoming instalment of the anthology series.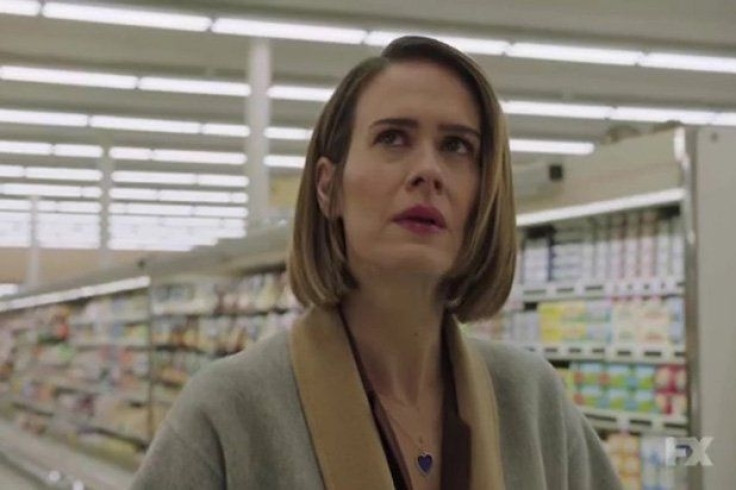 Crossover
Although season 8's plot is still in its early stages, Murphy also revealed they are planning the ninth season, which will be a crossover between Murder House (season 1) and Coven (season 3).
The executive producer said, "We're working on it, but it's not going to be the next season. Next season is season 8, and it'll probably be the one after that. We've already met about it and outlined it, but it won't be next because some of the people are not available."
The Glee creator is optimistic that many of the original American Horror Story stars will return for the crossover episode, including Dylan McDermott, Connie Britton and Jessica Lange.
A hopeful Murphy quipped, "I want all of them. I want Dylan and Connie and Jessica. They've all said — Kathy Bates, too — everybody who is involved in the show has always said, 'Yeah, that sounds like fun, let's get the band back together again.'
"So that is one of the reasons why the writing process of that season is taking longer because it's literally 25 individual schedules. But I'm hopeful they will all be back."