American Oil Millionaire's Son Breck Bednar Murdered After Internet Grooming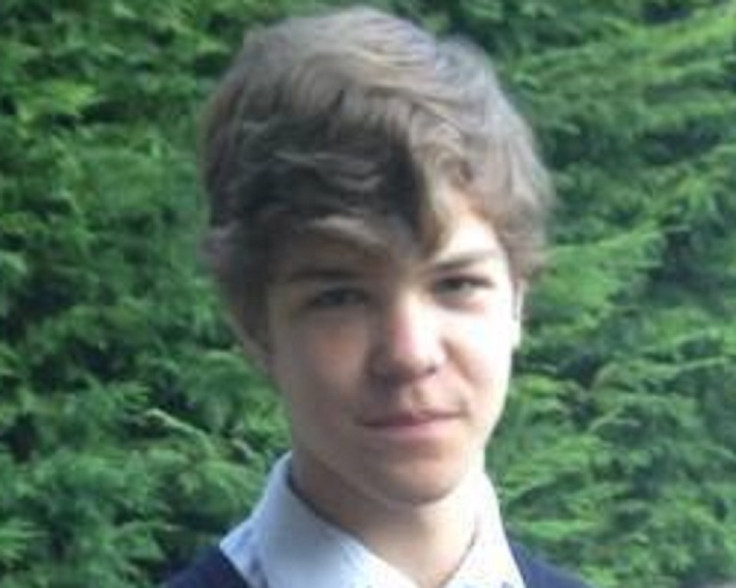 A son of an American oil millionaire was murdered after going to see a man he met on the internet while playing computer games, it has been revealed.
Breck Bednar reportedly told his father he was going for a sleepover at a friend's house in Caterham, Surrey.
But instead he travelled 30 miles to Grays, Essex, where he died on Monday from a neck wound.
Paying tribute to his son, Mr Bednar, 49, told the London Evening Standard he was a 'happy, gentle and smart boy' and was excited after returning from a school trip to Spain.
"I last saw him on Sunday. He was a happy, gentle and smart boy. He had been in Spain for 10 days and he was excited to see us and be home again," Mr Bednar said.
Mr Bednar originally from Houston, was managing director of brokers BGC Partners and currently works as a partner for Tandem Partners SARL.
Breck's mother Lorin LaFave who went to Michigan State University, regularly attends St John the Evangelist church in Caterham and is a teaching assistant at St John's Church of England Primary School.
It is believed Breck stopped going to church and turned to computer games for his entertainment.
Rev Jeremy Garton of St John's Church, said: "These are tragic circumstances and we are doing everything we can do to support the family at this difficult time."
People have flocked to Twitter and Facebook to pay their respects.
"@itsfunlola: RIP Breck Bednar, horrifying news"

— marian (@marian_cece) February 19, 2014
RIP, Breck taken so young, rest on peace angel♥♥ — libby'emmaa'♡ (@LibbyRogers5) February 19, 2014
'He ended up meeting someone he thought was his friend'
The revelations of Breck apparently meeting a man appeared in a message posted by someone claiming to be his cousin on Facebook. He warned parents on the Aylesbury Grapevine page of the threats to children on the internet.
He posted: "He (Breck) was an incredibly smart, funny, and cute 14-year-old boy.
"Despite this, it was very difficult for him to make friends and he would often avoid social interaction.
"So, like myself and many others, he turned to his computer and the internet for entertainment. He loved to play video games and may have even been a bit addicted to them (I can relate).
"He ended up meeting someone who he thought wanted to be his friend. This person wasn't another 14-year-old boy, but a man much older than him.
"Not having very many friends, if any, Breck immediately attached to this relationship. Soon, the man began telling him that his parents hated him, and that God isn't real, and that he shouldn't go to church (being an atheist, I still see this as a terrible thing to say to another person).
"Breck became distant, stopped going to church and quit his extracurricular altogether. His family was concerned, but didn't think much of it. They tried talking to him and helping him to no avail.
"Two nights ago, Breck told his father that he was going to his friend's house for a sleep-over a couple of streets away. This wasn't a huge concern for his parents. He ended up taking a train down to Essex, about two hours away to meet the man he had been talking to over the internet.
"Early the next morning, the police found his body.
"I didn't write this post to get sympathy points, but to make people aware that there are very real threats to children on the internet. It can make a predator's job very easy. I implore you to talk to your children or any child close to you about internet safety, and to under no circumstance allow them to meet someone face-to-face that they've met on the internet."
Lewis Daynes, 18, of Grays, has been charged with murder and has appeared before Basildon magistrates.
© Copyright IBTimes 2023. All rights reserved.