Former boxing champions Amir Khan and Andre Ward have assessed the highly-anticipated rematch between Canelo Alvarez and Gennady Golovkin.
Golovkin (37-0-1) will defend his middleweight titles against Canelo (49-1-2) on 5 May after their first clash controversially ended in a split-decision draw in Las Vegas back in September of last year.
Many in the boxing world felt "GGG" was robbed as he had arguably done enough to come away with the decision win.
After months of negotiations, the rematch was finally booked for Cinco de Mayo on 5 May and Khan, who was notably knocked out by Canelo in May 2016, believes the Mexican will come out on top this time in a fight that promises to be even better than the first one.
"I think it's a great rematch," Khan told Fight Hub TV. "The last time it was a good fight then as well. I think this time it's going to be even better.
"I think it's great for boxing, these are the fights that people want to see. People in boxing want to see these big fights and I think they deserve it. I think Canelo will win this time."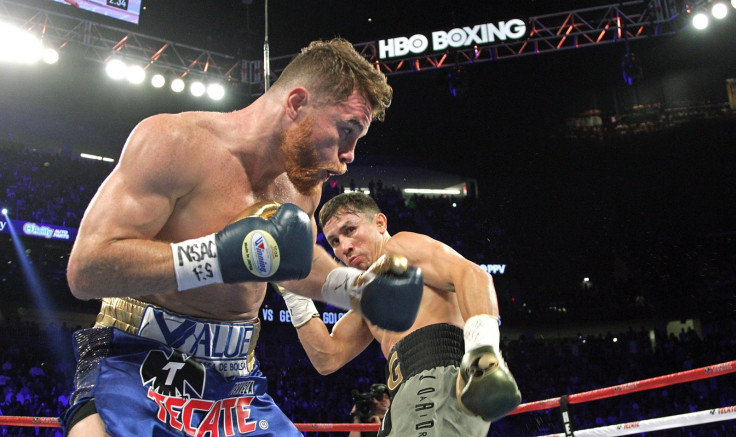 Meanwhile former pound-for-pound king and light heavyweight champion Ward, who had campaigned for a fight with Golovkin in the past, believes the winner will be the one with the "greater imagination" — in this case, Canelo.
"I think on paper, in some cases, you favour the guy with the greater imagination, the guy with more tools in his toolbox and that's Canelo," Ward told Fight Hub TV.
"Similar to me and Kovalev, we had a close fight the first time. The guy with the imagination took it to the next level [in the second fight].
"You kind of assume that's what's going to happen but you don't know. Golovkin has a lot to prove and Canelo has a lot to prove so I'm excited about it from a fan's standpoint. I want to see it and hopefully it's clear cut whatever happens."
When the rematch was booked, there was no word on where it would take place this time with New York's Madison Square Garden touted as a possible location.
However, it was most recently revealed that the sequel will happen in Las Vegas once again.