Where will the Canelo Alvarez vs Gennady Golovkin rematch take place?
KEY POINTS
The first encounter between the two middleweights resulted in a split-decision draw.
After months of negotiations, the rematch was made official for 5 May.
Following official confirmation that the rematch was set for 5 May, the location of the fight is next on the agenda for the sequel between Canelo Alvarez and Gennady Golovkin.
The two middleweights last faced each other at the T-Mobile Arena in Las Vegas on 16 September. In a fight that was two years in the making, the title bout met all expectations until it was time for the judges' scorecards.
While "GGG" and many in the boxing world felt he had done enough to retain his titles, judge Adelaide Byrd scored a controversial 118-110 for Canelo which ultimately contributed to a split-decision draw and a barrage of criticism for the female judge.
Although talks for a rematch followed soon after, there had been no real update until this Monday (29 January).
With both fighters promising a finish this time, anticipation for the fight is slowly growing. However, there are still doubts over where it will take place this time.
While the Golovkin camp are open to fighting in Nevada again, they are likely to be more selective about the officials following Byrd's controversial scorecard. The Kazakh's promoter Tom Loeffler claimed in September that Dallas or New York could be potential locations for a rematch.
"If there's a rematch Dallas should be at the top of the list," Loeffler said. "But Madison Square Garden made an offer [for the first fight] that would have been a record gate for New York.
"After seeing the tremendous atmosphere at Wembley Stadium [for Anthony Joshua-Wladimir Klitschko] I was always a fan of going to the AT&T Stadium [in Dallas] where we could have sold 100,000 tickets."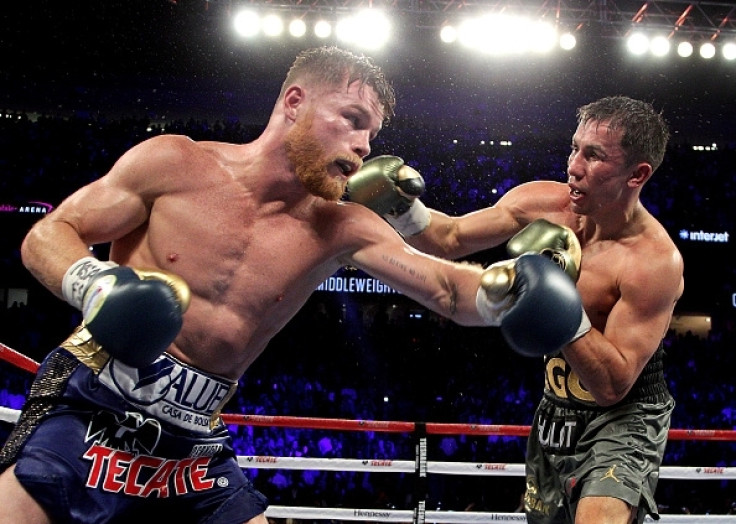 According to the LA Times though, the battle for the venue will be down to Las Vegas and New York City. The publication adds that Dallas is out of the reckoning because of the AT&T Stadium hosting the NFL draft from 26-28 April.
"The Garden is synonymous with the biggest and best events in sports and entertainment and the Golovkin-Alvarez fight certainly fits into this category," Madison Square Garden's executive vice president Joel Fisher said.
While New York will have the advantage in producing better live-gate sales, having the rematch in Las Vegas has many benefits such as no state income tax on purse money, affordable accommodations for fighter entourages and several boxing gyms to name a few.
Meanwhile, the report adds that Loeffler is pressing for the rematch to only have one Nevada judge while the other two will be from different parts of the United States.