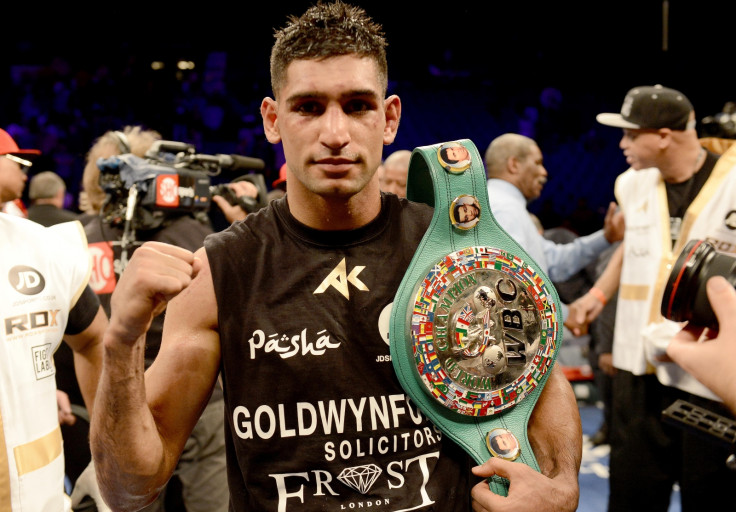 Amir Khan believes he has earned his chance to fight Floyd Mayweather next year after the Brit demolished Devon Alexander on Saturday night.
Khan won in Las Vegas by unanimous decision with scores of 119-109, 118-110 and 120-108. One judge decided Khan won all 12 rounds, with the others gave him victory by 10 and eight-round margins.
While he was proud of completing such a dominant win against Alexander, who admitted he was second best on the night and had no excuses for his performance, attention quickly turned to Kahn's possible fight with Mayweather as he looks to prove himself against the world's best.
The 28-year-old said after the fight: "I really believe I've earned my shot against the best boxer in the world and that's Floyd Mayweather. We will come back here and take the belt. I want my chance."
He continued: "Floyd Mayweather is the ideal fight for me. I think he is the best pound-for-pound boxer and it would be a game of chess, but against Mayweather I would be too skilful. I have the skill and movement to beat him.
"I feel better now than I did when I was 25. I'm dedicated to the sport and I know there's a few years left in me. I'm going to try and force that fight with Floyd Mayweather. He will not be able to hurt me. He does not have the skill for me."
Whether Khan will get the fight he craves with Mayweather remains to be seen but his win over Alexander certainly mapped out a strong intent, with the boxer now boasting 30 wins in his last 33 professional contests.