Veteran Bollywood actor Amitabh Bachchan was conferred with the Global Diversity Award at the State Room of House of Commons in the Palace of Westminster on 11 September.
Speaker of the House of Commons, Rt Hon John Bercow MP, presented the award to Amitabh Bachchan. He described the actor as "a Bollywood icon and the most famous Indian film star of all time."
British actor Hugh Grant, who was present at the award ceremony, also spoke about Bachchan's glory. Later, Amitabh Bachchan took to social media to share his experience of the award gala.
"I am simply overwhelmed...no actor has ever been given this privilege...I am blessed," the 71-year-old actor wrote on his Twitter page.
Bachchan was also invited to take a tour around the Houses of Parliament.
"Speakers House over 1000 years old, unimaginable structure and interiors ... what an honour, a most rare opportunity to be there," he wrote, adding, "And a rare visit to the Monarch's bedroom ! Where the to-be- Coronated King or Queen spends the night before the crown is put on."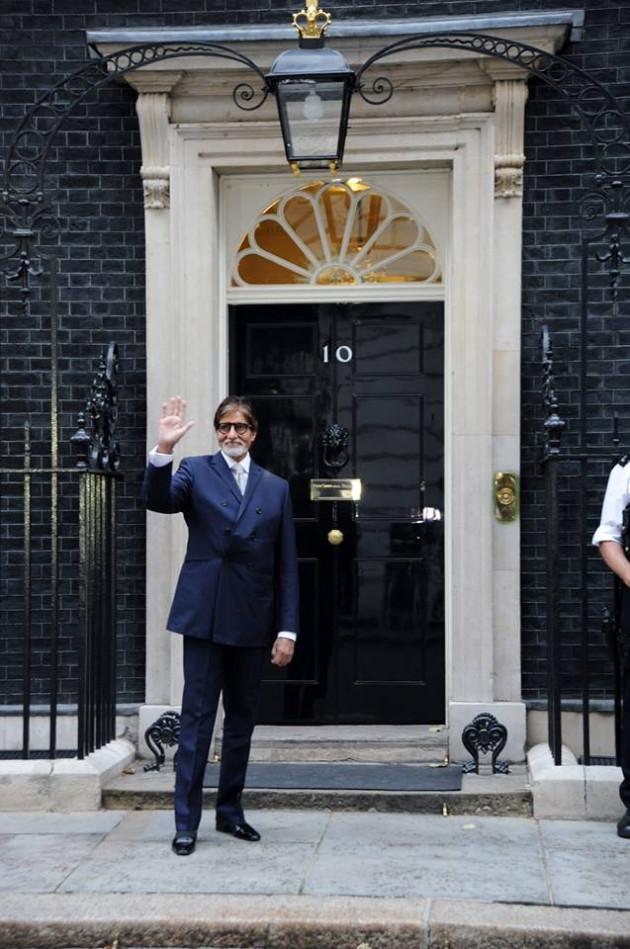 Besides the Global Diversity Award honouree, Amitabh Bachchan was the guest of honour for a charity event by Leicester-based Silver Star that campaigns to create awareness about diabetes. The actor is the international patron of the charity, known for its mobile diabetes units. The charity event was hosted by Prime Minister David Cameron's wife, Samantha Cameron, at their office at 10, Downing Street.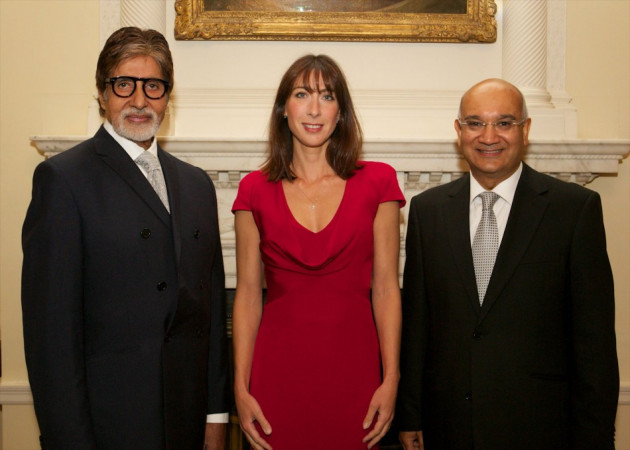 "What a moment to meet the PM, David Cameron and his charming wife who played host to us"..."That doorway has seen the passage of time and the footfalls of some of the greatest in the Universe...the famous stairway lined with all the photographs of all the Prime Ministers and the various important rooms where decisions and conferences took place...such a honour for me to be decorated there..."
Bachchan described David Cameron as "gracious" and "patient" and revealed how Cameron knew him.
"He had heard and knew about me...through the Nanny to his child," the actor concluded.