Rights group Amnesty International has called on the government of South Sudan to release hundreds of people allegedly held without charge. The call comes after President Salva Kiir publicly said he would pardon all political detainees in a bid to promote peace in the war-torn country.
"Hundreds of people, mostly men, have been arrested without charge by security agents and held in torturous conditions for long periods of time, since the conflict began more than three years ago. Others have disappeared without a trace at the hands of National Security Service and Military Intelligence agents," Amnesty's secretary general Salil Shetty said, in an open letter to Kiir.
"While President Kiir's pledge was welcome, we call on him to go a step further and order a full investigation into arbitrary detention practices of government security agencies, enforced disappearances, deaths in custody, torture and other ill-treatment."
The rights group said at least 20 men have died at three separate detention centres in the capital of Juba since February 2014.
Both Kiir's press secretary and the South Sudanese embassy in London have not replied to a request for comments on Amnesty's claims.
South Sudan conflict explained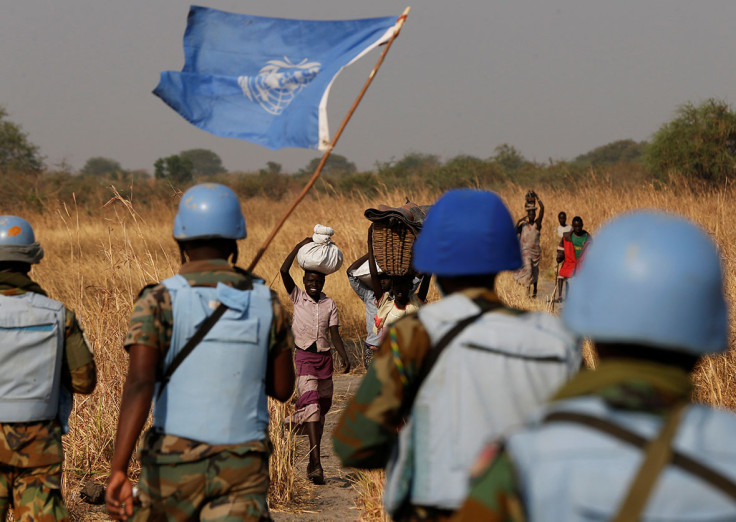 The South Sudan conflict erupted in 2013 when Kiir, of the Dinka ethnic group, fired his deputy Riek Machar – from the Nuer group – who then became a rebel leader.
Ethnic-related violence targeting Dinka and Nuer peoples has killed an estimated 50,000, amid allegations of crimes against humanity committed by both sides, including rape, torture and the use of child soldiers.
At least 1.5m people have fled to other countries. The exodus has been deemed "Africa's worst refugee crisis". More than 2m are internally displaced.
Last year, Kiir called for a national dialogue to "save the country from disintegration and usher in a new era of peace, stability and prosperity." In his speech, the president called on both warring sides to immediately cease hostilities.
However, violence as continued . The country is now facing what has been labelled as a "man-made famine" that is threatening the lives of at least 100,000 people in Unity state.
Kiir and Machar have agreed on several peace deals – the last of which was signed in August 2015 – but have failed to control their troops, who have broken every ceasefire since 2014.
Earlier in March, Kiir promised to declare a unilateral ceasefire to promote peace.
Machar fled South Sudan following deadly fighting in the capital Juba in July 2016.
He is currently in South Africa seeking medical treatment, but in an exclusive talk with IBTimes UK said he was ready "to go home".
His wife, Angelina Teny told IBTimes UK she believes her husband can contribute to achieving peace in the war-torn nation which is on the verge of a Rwanda-style genocide.