South Sudanese rebels have warned that a regional war could erupt in East Africa, after they accused Egypt of bombing rebel-held areas in South Sudan's Upper Nile state. Althoughclaims were quickly dismissed by both Cairo and Juba, tensions remain high in the region and neighbouring countries have repeatedly been accused of taking sides in the ongoing civil war.
Some analysts have also warned that South Sudan could become a proxy war similar to that which occurred in Syria, with regional and international actors backing various sides in the conflict.
South Sudan's descent into war began in 2013 – just two years after it gained independence from Sudan – when President Salva Kiir, of the Dinka ethnic group, fired his deputy Riek Machar, who then became a rebel leader.
Kiir and Machar have agreed on several peace deals – the last of which was signed in August 2015 – but have failed to control their troops, who have broken every ceasefire since 2014.
"Regional actors on either side are flexing their muscles in what has become a proxy war for much needed resources and strategic positions," David Otto, security analyst and counterterrorism expert at UK-based TGS Intelligence Consultants, told IBTimes UK.
"Egypt has refused claims, an indication that South Sudan has become the battle ground for a proxy war between Sudan and Egypt – long time enemies with axes to grind."
What countries are involved in South Sudan war?
Kiir has often accused Sudan of providing logistics and weapons to Machar's rebels, something Khartoum denies.
In turn, Sudan accuses its neighbour of hosting Darfuri rebels and members of the SPLM-North (SPLM-N) banned political party, currently engaged in an armed conflict against Sudanese troops in the South Kordofan and Blue Nile states.
IBTimes UK's exclusive interview with Machar:
Last December, South Sudan asked Khartoum to shut down offices of the opposition faction Sudan People's Liberation Movement-in-Opposition (SPLM-IO). But a Sudanese envoy told IBTimes UK the country has contacts with both sides involved in the country and as it is a key player in the peace process that seeks to end the civil war.
Uganda has had an important role in supporting Kiir's government since the conflict erupted in 2013. In December of that year, Kampala deployed troops after Kiir warned rebels were fighting to gain control of Juba.
South Sudanese rebels were initially opposed to the presence of Ugandan troops in the country, but in August 2014 they agreed the soldiers could remain until a regional peacekeeping force was deployed.
Uganda was criticised by some for taking sides in the conflict, but Kampala always maintained it had deployed troops to protect South Sudanese civilians and ensure security on all sides of Uganda's borders. Some civilians displaced by the conflict, however, have claimed Ugandan troops were only interested in protecting Kiir.
As part of the 2015 peace agreement, Uganda pulled out its troops. Earlier this year, Kampala said it no longer had any interest to redeploy troops to South Sudan.
Although Uganda is the only country to have helped South Sudan with troops, Kenya and Ethiopia have been involved in mediation between the warring sides.
Last year, Kenya pulled out its troops from the UN mission in South Sudan (Unmiss) in retaliation to the sacking of the mission chief, Kenyan Lieutenant General Johnson Mogoa Kimani Ondieki. The chief was dismissed following a UN probe into allegations of inaction to protect civilians in July 2016, when some 300 people were killed in South Sudan's capital Juba.
It has been alleged Kenya will rejoin the peacekeeping mission.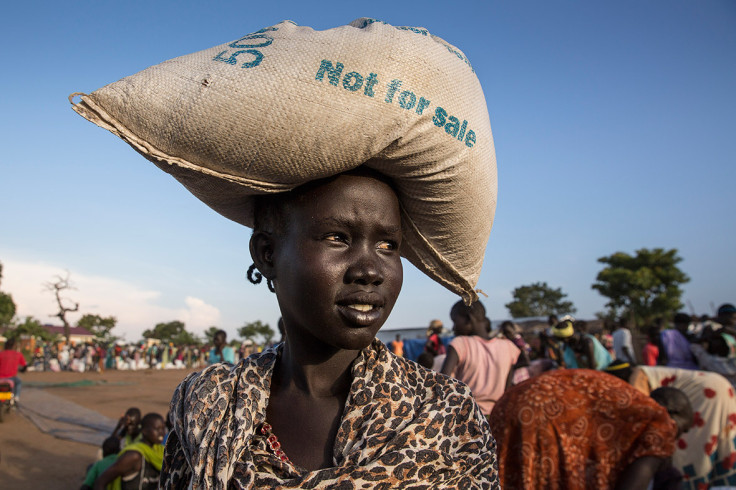 Is a regional war in East Africa likely?
Otto believes the continuous clashes between the South Sudanese army and rebel groups, coupled with the failure to find common ground to end the conflict is attracting regional interests.
"This will turn South Sudan into the Syria of the region," he said. "Regional power display and backyard interventions will continue to deepen if the internal conflict in South Sudan remains unresolved.
"This may not necessarily lead to confrontation between Sudan and Eqypt but these are signs of worse days to come for South Sudan as the UN and AU have failed to stabilise their newborn state," Otto said.
However, Harry Verhoeven, professor of government at Georgetown University, believes a regional was is highly unlikely, in spite of the accusations levelled by countries in the region.
"Egypt will not enter a big war because it is financially incapable of doing so; the state has no money and neither Saudi nor Emirati cash is likely to come its way any time soon," Verhoeven told IBTimes UK.
"Salva Kiir is not in strategic mode but operates tactically, looking for short-term political and military gains, not giant confrontations that would suck in the likes of Saudi Arabia and Ethiopia. And Sudan would gain very little from any regional conflict, least of all given US sanction relief and its own relationship with Ethiopia."
In spite of the latest claims made by the rebels, it seems too premature to understand whether a regional war might erupt. However, tensions remain high in the region, while hundreds of thousands continue to flee South Sudan, which the UN said is on the verge of a Rwanda-style genocide.