The Nigerian minister of defence has praised the country's army for defeating Boko Haram terrorists. Mansur Dan-Ali also claimed the military would soon capture the group's contested leader, Abubakar Shekau.
Dan-Ali made the remarks after meeting President Muhammadu Buhari, who also claimed several times the country's military had successfully suppressed the insurgency, blamed for the death of thousands of people.
"If you have had the opportunity to go to Sambisa [Forest in Borno State], you will know that Boko Haram has been defeated, go and see what is happening in Sambisa," Dan-Ali, a retired brigadier general, was quoted by the Premium Times newspaper as saying.
Last December, the army claimed it had stormed Boko Haram's last known stronghold in Sambisa Forest. However, Shekau repeatedly denied claims the group had been defeated, and attacks have occurred since.
However, Dan-Ali believes the group's headquarters have been destroyed. "So, I believe it's just a matter of time, it took America about seven to 10 years to get Bin Laden so we will get Shekau as soon as possible," he said.
The minister added Buhari, a former general, was impressed with the successes of the armed force's operations.
Dan-Ali's claims came days after a Boko Haram faction – headed by Abu Musab al-Barnawi, appointed as new leader by Boko Haram's ally, the Isis terror group, in 2016 – raided a village in Borno to steal food and medical supplies.
Earlier in March, the faction controlled by Shekau – who has been heading the group since 2009 – released a video purportedly showing the execution of three men accused of being military spies.
In a separate video, Shekau said he was "in good health", contrary to claims he had been injured during fighting against the Nigerian army and its allies. He added the group's "caliphate is running smoothly".
Is the fight against Boko Haram over?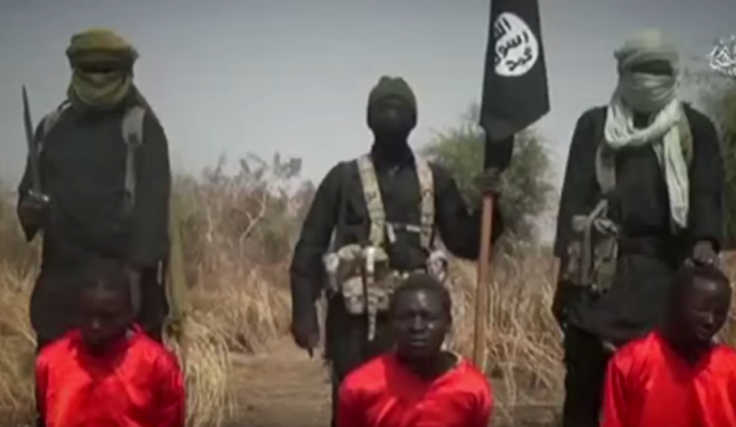 Boko Haram used to control territories the size of Belgium.
However, Nigeria's ongoing military operation, Lafiya Dole, and a regional offensive – consisting of 8,700 troops from Nigeria, Niger, Chad, Cameroon and Benin – have scored some success, with soldiers recapturing key territories and releasing thousands of civilians held captive by the group.
Who are Nigeria's Boko Haram terrorists?
Boko Haram, which has renamed itself Iswap, fights against Western influence in Nigeria and aims to impose its version of Sharia law throughout occupied territories.
The group launches attacks in Nigeria and neighbouring countries in a bid to take control of more territory. Three Nigerian states − Adamawa, Borno and Yobe − have been under a state of emergency since May 2013.
Boko Haram has killed more than 20,000 people since 2009 and was deemed the world's deadliest terror group, surpassing Isis in November 2015. Nigeria has also become the world's third-most terrorised country as a result of the group's violent insurgency.
When Buhari came to power in 2015, he vowed his administration would end terrorism in the region and called on the international community to assist Nigeria and people in the Lake Chad region.
In December 2015, the leader announced the fight against the insurgents had been "technically won".
Although the regional task force had resulted in the death of several militants and the recapture of key territories controlled by the terrorists, Amnesty International told IBTimes UK civilians were still being killed by the terrorists.
Amnesty's views were echoed by a Nigerian official, who accused Buhari of exaggerating military success.
Security analysts have pointed out that declaring a victory over the group is premature, given that Boko Haram is still able to carry out attacks and recruit people.
Experts also warned that underlying issues such as disenfranchisement, poverty and strong links with Isis would continue to pose major threats to stability in the region.
---
Nigeria up close: Check out our Flipboard magazine
---