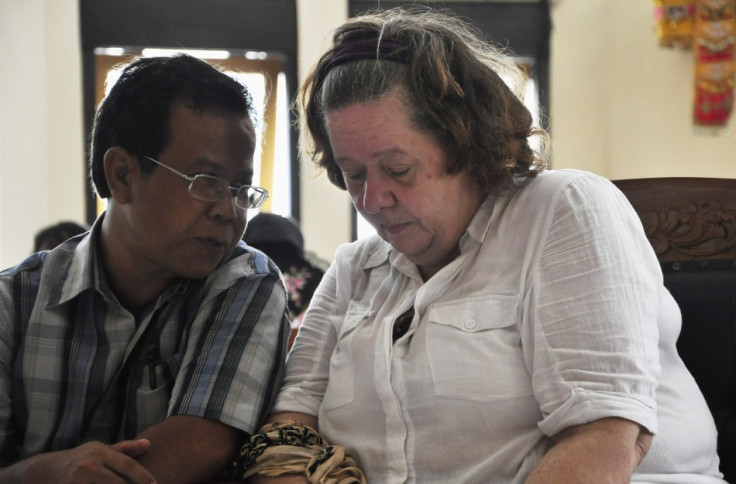 Amnesty International has condemned the death penalty sentence given to Lindsay Sandiford in the Indonesian island of Bali.
The human rights group said that executing the 56-year-old Briton by firing squad for a non-lethal crime was "cruel in the extreme".
Sandiford was sentenced to death at Denpasar district court after being found with £1.6m worth of cocaine in the lining of her air luggage.
The housewife, originally from Redcar in North Yorkshire, had hidden over 10lbs (4.8kg) of cocaine, the court was told.
Prosecutors recommended a 15-year jail sentence, but the judges ruled that she should be executed.
Tim Hancock, Amnesty International's UK campaigns director, said: "It is extremely sad to hear that judges have decided to give Lindsay Sandiford a death sentence - despite the fact that the prosecution weren't even asking for it.
"She is the second British citizen sentenced to death for drug offences in the last six months - an extremely worrying trend.
"The death penalty is the ultimate inhuman punishment, and Amnesty never condones its use, but handing out a penalty of death by firing squad for a non-lethal crime, is cruel in the extreme.
Appeal considered
"Amnesty opposes the death penalty in all cases and urges the Indonesian government to scrap this punishment from its books and impose an official moratorium on all executions so that no other individuals face the death penalty there."
Sandiford's lawyers were considering an appeal. In a witness statement, she had previously said she was forced to transport the drugs by a gang who had threatened the safety of one of her children.
At the sentencing, the judges said there were no mitigating circumstances and handed down the death penalty - which will be carried out by firing squad.
Although there have been no executions in Indonesia since 2008, around 120 prisoners are on death row. Around 40 of them are foreigners and the majority were convicted for drug offences.
In October, British man Gareth Cashmore was sentenced to death by firing squad after customs officers found 6.5kg of methamphetamine worth around £800,000 in his suitcase in 2011.
Speaking from jail, the 33-year-old from Yorkshireman said he hopes to survive to see his son grow up: "I hope to be out to see him before he's grown up. I'll survive this by hook or by crook."
His mother, Lynee, added: "Can you tell me why the Bali bomber only got 20 years and he was responsible for more than 200 people's deaths?"