Amos Yee: US welcome to grant asylum to hate speech proponents says Singapore
Island nation defends its hardline legal action against teen blogger who made vicious comments against Christians and Muslims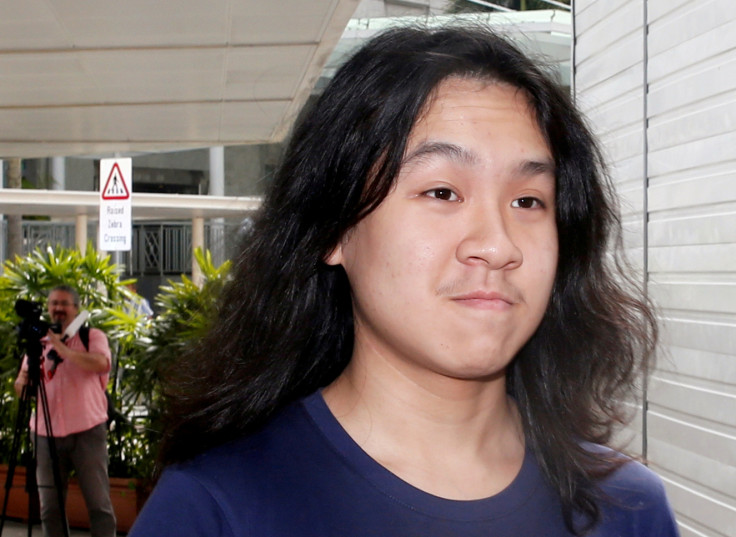 Singapore has come out strongly in defence of its laws that make hate speech an arrestable offence. Any acts of burning the Koran, Bible or any religious text in Singapore will be treated in the same way, warned the Ministry of Home Affairs.
It was responding to a US decision to grant asylum to teenage blogger Amos Yee who has twice been jailed in Singapore for hate speeches.
"[The US] adopts a different standard and allows some hate speech under the rubric of freedom of speech," said the ministry.
"The US for example, in the name of freedom of speech, allows the burning of the Koran."
In the carefully worded statement, dated 25 March, the ministry defended its actions against Yee, who was granted asylum by a Chicago court on Friday.
The ministry said: "It is the prerogative of the US to take in such people who engage in hate speech. There are many more such people around the world, who deliberately engage in hate speech, and who may be persecuted.
"Some of them will no doubt take note of the US approach and consider applying for asylum in the US."
The ministry pointed out that the US Department of Homeland Security had opposed Yee's asylum application on the basis that he had been legitimately prosecuted in Singapore.
The Department of Homeland Security has until 24 April to file an appeal, Channel News Asia noted.
Yee, 18, was detained by federal immigration authorities in December 2016 after he landed at Chicago's O'Hare International airport seeking asylum. He will now be allowed to remain in the US if he chooses to do so.
In his 13-page decision, Judge Samuel Cole said that Yee had "met his burden of showing that he suffered past persecution on account of his political opinion. The evidence presented at the hearing demonstrates Singapore's persecution of Yee was a pretext to silence his political opinions critical of the Singapore government."
The Home Ministry highlighted the fact that Yee was charged in 2015 for a hate speech against Christians.
Christians' impact and legacy
"Christians ... are ... power hungry and malicious but deceive others into thinking that they are compassionate and kind," he had said.
"Their impact and legacy will ultimately not last as more and more people find out that they are full of bull ... Similar to the Christian knowledge of the bible, and the work of a multitude of priests."
Yee was sentenced to four weeks in prison.
In 2016, Yee was again charged for a hate speech, on this occasion one that targeted Muslims and Christians.
He had said: "The Islamics seems to have lots of sand in their vaginas too ... But don't mind them, they do after all follow a sky wizard and a paedophile prophet.
"What in the world is a 'moderate muslim'? A f****** hypocrite that's what! ... With all due respect, Christians you can shove that faith up your a**. Faith! Faith! I#d be damned at this retardation of humanity. F**k you, Christian s****."
Yee pleaded guilty to the charges and was sentenced to six weeks in jail and fined S$2,000 (£1,145).
© Copyright IBTimes 2023. All rights reserved.