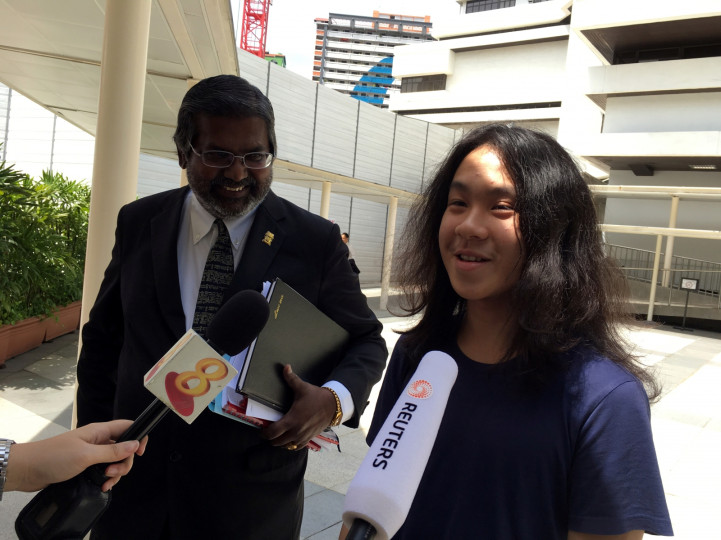 A Singapore court on Thursday (29 September) handed a six week prison sentence to a 17-year-old blogger, Amos Yee, for "wounding religious feelings." This is the second jail term for Yee, who was convicted on similar charges in 2015.
The teenager pleaded guilty to six charges of deliberately uploading one photo and two videos online, between April 17 and May 19 to criticise Christianity and Islam. He was also slapped with a fine of $2,000 (£1,125).
District judge Ong Hian Sun said that the teenager had the mental ability to make rational choices in the way he conducts himself. "He has, on several occasions, deliberately elected to do harm by using offensive and insulting words and profane gestures to hurt the feelings of Christians and Muslims. His contemptuous and irreverent remarks have the tendency to generate social unrest and undermine the religious harmony in our society," he said.
He added saying, "It is therefore in the public interest that such conduct by (Yee) should not be condoned or tolerated by this court." Yee will begin his sentence on 3 October and will have to spend 10 more days in jail if he fails to pay the fine.
According to reports, the teenager first came to the attention when he posted an expletive-laden video on March 27, 2015, four days after the death of Lee Kuan Yew, the former prime minister. He also posted an indecent photo on his blog.
Deputy Public Prosecutor, Hon Yi was quoted by The Straits Times as saying that even though Yee is young, he's not immature and "he knows full well the implications of his action".
Defence lawyer N.Kanagavijayan said that Yee was "deeply remorseful for all his acts".
The case has rekindled a debate about censorship in the country and attracted criticism from human rights organisations.
Phil Robertson, deputy director of Human Rights Watch Asia, told Reuters in an emailed statement: "By prosecuting Amos Yee for his comments, no matter how outrageous they may have been, Singapore has unfortunately doubled down on a strategy that clearly violates freedom of expression."