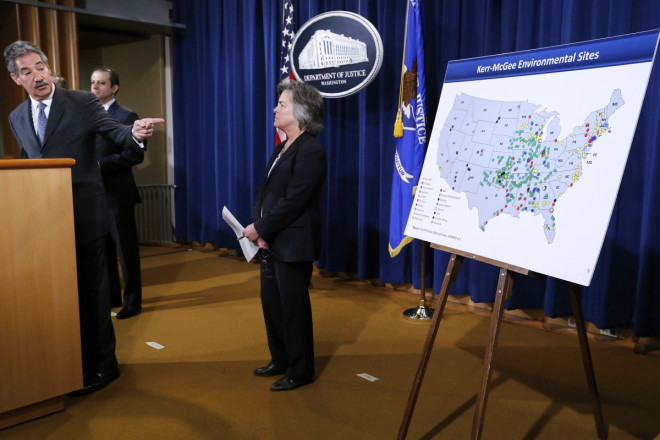 Anadarko Petroleum, the Texas-based oil giant, has agreed to pay $5.15bn to clean up areas across the US polluted by toxins that caused cancer and other health problems.
Anadarko had argued that it could not be held responsible for the pollution caused by energy and chemicals subsidiary Kerr-McGee, which it acquired in 2006. Kerr-McGee had apparently transferred the liabilities on to a spinoff firm called Tronox.
However, bankruptcy Judge Allan L. Gropper said the reorganisation was just an attempt to evade liability.
Announcing the settlement, US deputy attorney general, James M. Cole, said it reflected "the Justice Department's firm commitment to preventing and combating all forms of fraud and to securing environmental justice."
"[Kerr-McGee] tried to shed its responsibility for this environmental damage and stick the United States taxpayers with the huge cleanup bill," Cole said.
"If you are responsible for 85 years of poisoning the earth, you are responsible for cleaning it up," added Manhattan US Attorney Preet Bharara.
Anadarko said it will record the impact of the settlement in its first quarter financial statements, including a $550m net tax benefit.
"This settlement agreement with the Litigation Trust and the US Government eliminates the uncertainty this dispute has created," Anadarko chief executive officer Al Walker said.
The case was filed by a trust representing the US government, 11 state governments, Indian tribes and individuals.
The trust sought clean-up costs at over 2,000 sites across the US.
It also sought payment for claims from over 8,000 individuals who said their exposure to Kerr-McGee's wood treatment factories in Pennsylvania and New Jersey caused cancer, which in some cases had led to death.