New photos have emerged of the 3,400-year-old ancient Egyptian temple found submerged underwater two weeks ago below a residential property in Tell AlAziz, Houd Zelikha in the city of El Badrashin, which is 40km south of the Pyramids of Giza.
According to independent Egyptian English-language magazine Luxor Times, the Tourism and Antiquities police, working together with archaeologists from Giza Antiquities, spent three days lowering the ground water level so that they could excavate the site.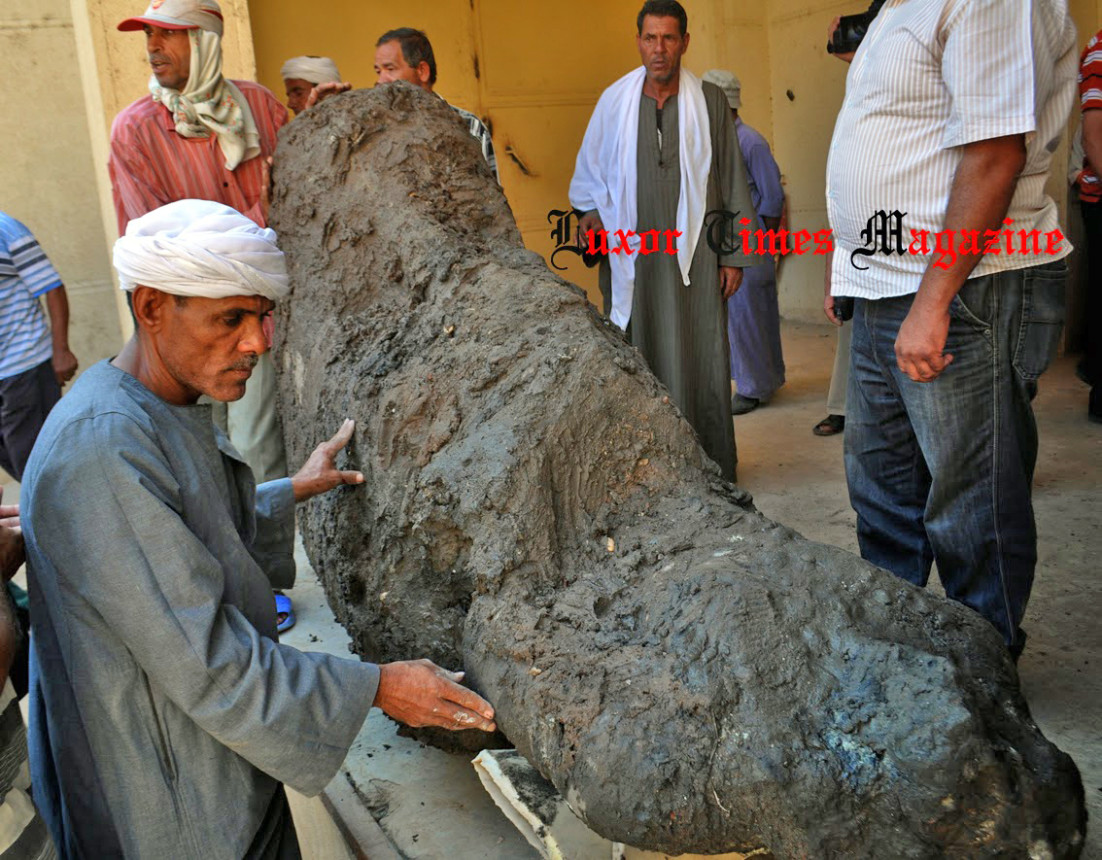 They found seven stele limestone reliefs covered in carved hieroglyphics that bear the cartouche of Pharaoh Thutmose III.
Thutmose III, also known as Tuthmosis III, was a pharaoh in the Middle Kingdom who was the nephew of Hatshepsut, the first ever woman Pharaoh to rule Egypt. He is credited with destroying most of her monuments during his reign.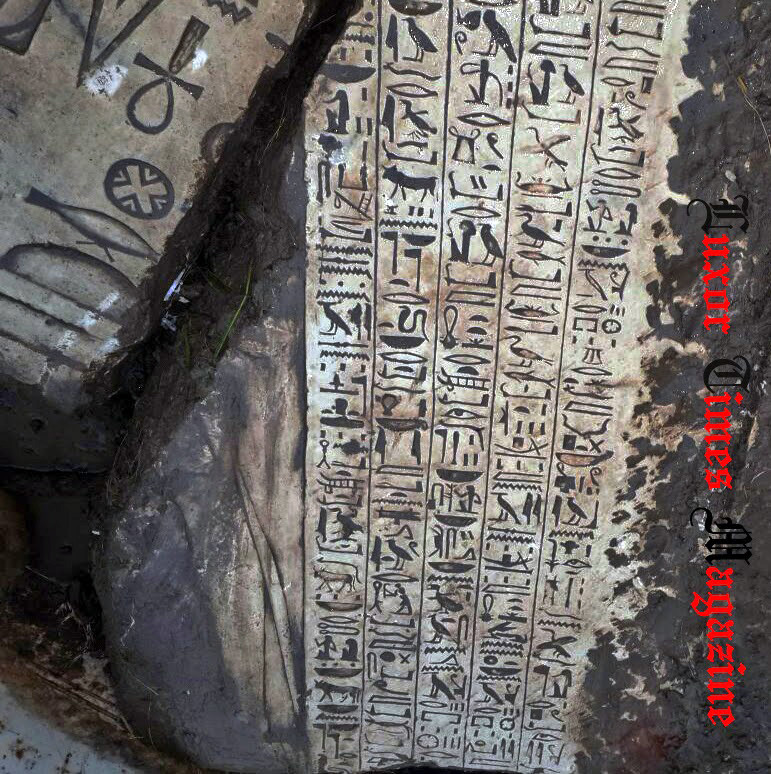 Also found were the remains of several pink granite column bases which show that they would have once supported a large temple, as well as a pink granite statue of a seated person measuring 2.5m in height that has damaged arms. The finds have now been taken to a site in Saqqara to be restored.
Seven men had been illegally excavating under a local resident's house when they discovered the completely submerged site 9m below the property. Full diving gear had been found with the men, two of whom are Palestinian, when they were arrested.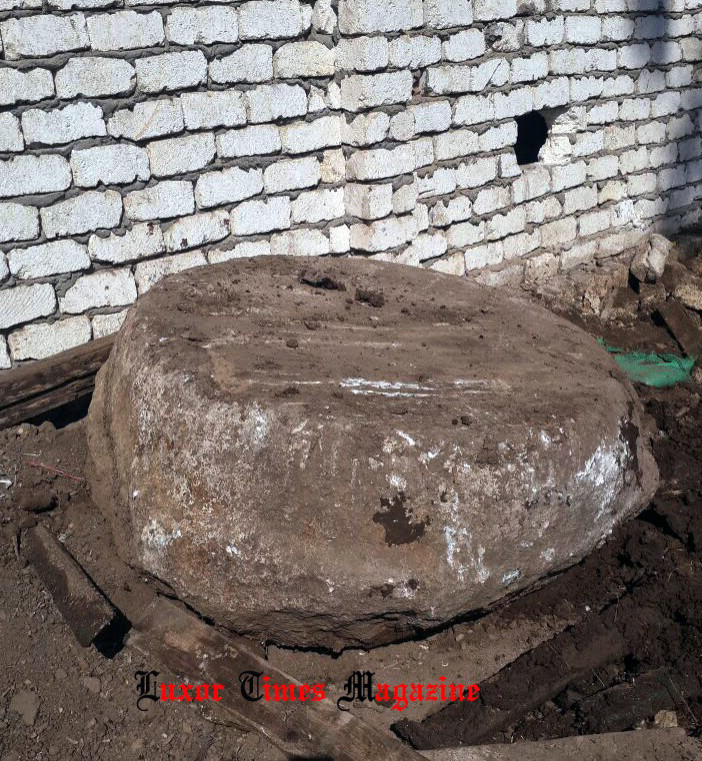 The men were released again shortly afterwards however, since the location had not yet officially been recognised as a heritage site.
Luxor Times says that this is the third illegal dig in the area to have been foiled by the Egyptian authorities in the past 12 months. The previous two digs yielded pottery and more stele from the Middle Kingdom period, which lasted from 2055-1650BC.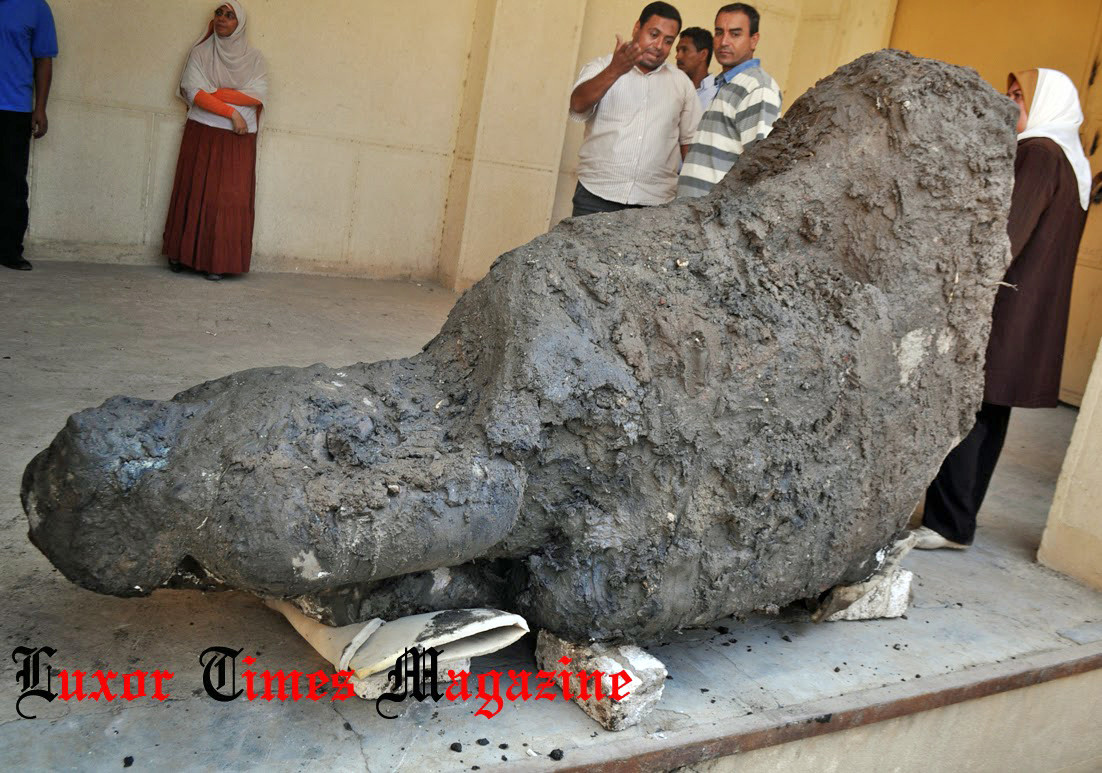 Authorities have finally declared the area to be a heritage site, meaning that from now on, any illegal excavators caught will now be able to be prosecuted under Egyptian law.
El Badrashin is under the Giza Governorate and is located 7km away from Cairo. The city is a former capital of ancient Egypt that dates back to the Fifth Dynasty of the Old Kingdom (before 31st century BC).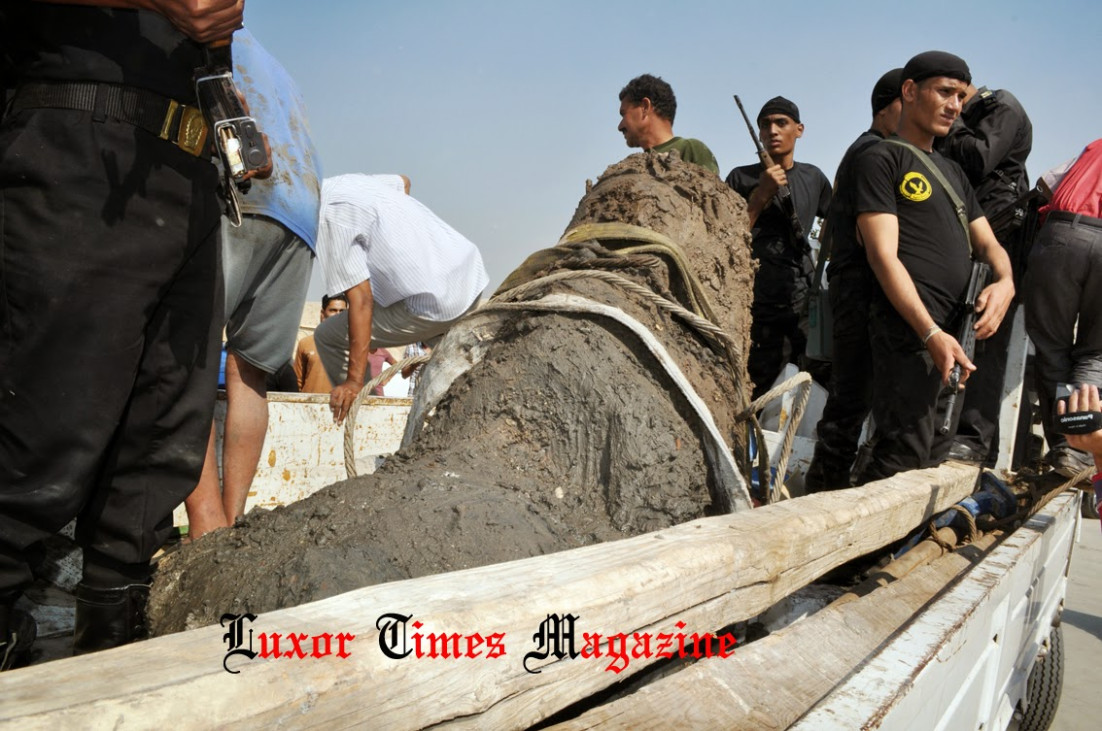 El Badrashin already contains several important archaeological sites, such as Memphis, the ancient capital of Aneb-Hetch, which bears a giant statue of Ramses II amid its ruins.
The city also contains the step-pyramids of Saqqara; the necropolis of Dahshur with the Red Pyramid and the Bent Pyramid from Sneferu's reign; and Abusir, another important Old Kingdom burial site.