UN senior official suspended for leaking internal report on child sexual abuse by French soldiers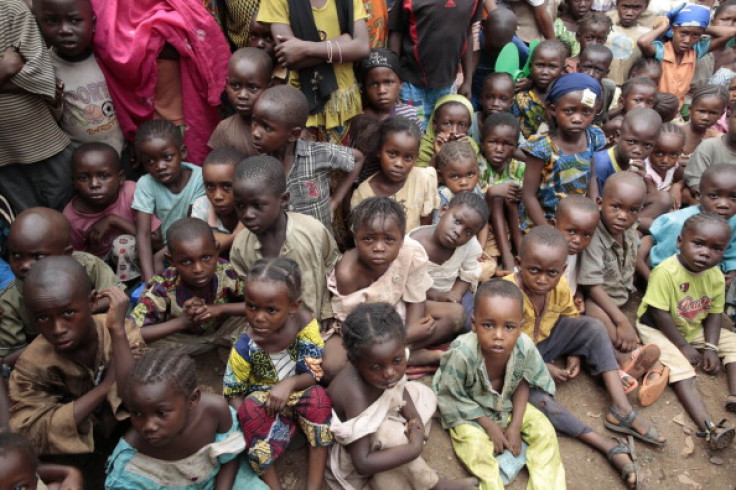 A senior United Nations officer was suspended after he leaked a confidential internal report citing child sexual abuse by French soldiers on duty as UN peacemakers in the Central African Republic.
Anders Kompass who was serving as director of field operations in Geneva leaked the report to French authorities after he believed rightful action was not being taken against the accused.
According to the UN internal report, titled Sexual Abuse on Children by International Armed Forces, young boys, some of whom were orphans, without food and shelter were forced into rape and sodomy by French UN peacekeepers in exchange for food and money.
In one reported case mentioned in the report, children as young as nine at a camp for internally displaced people were sexually abused in the capital of the Central African Republic, Bangui, in 2014.
Paula Donovan, co-director of the Aids Free World – the advocacy group that has access to the internal report - is calling on an independent inquiry into how the UN handled the sexual abuse accusations, reported the Guardian.
"The regular sex abuse by peacekeeping personnel uncovered here and the United Nations' appalling disregard for victims are stomach-turning, but the awful truth is that this isn't uncommon," said Donovan.
"The UN's instinctive response to sexual violence in its ranks – ignore, deny, cover up, dissemble – must be subjected to a truly independent commission of inquiry with total access, top to bottom, and full subpoena power."
The report was sent to the office of the high commissioner for human rights in Geneva in 2014, however no action has been taken so far compelling Kompass to seek other avenues for justice.
An investigation is now undergoing in Paris and a statement from prosecutors read: "The defence ministry has taken and will take the necessary measures to allow the truth to be found.
"If the facts are proven, the strongest penalties will be imposed on those responsible for what would be an intolerable attack on soldiers' values."
© Copyright IBTimes 2023. All rights reserved.