Tottenham Hotspur have appointed former Chelsea boss Andre Villas-Boas as their new manager on a three-year deal.
The 34 year old, who was sacked by The Blues in March, replaces Harry Redknapp after his dismissal last month following his brief flirtation with the England manager's job and inability to qualify for the Champions League.
Prior to his spell at Stamford Bridge, Villas-Boas won four trophies in his first season at FC Porto, which included becoming the youngest ever manager to claim a European trophy after winning the Europa League.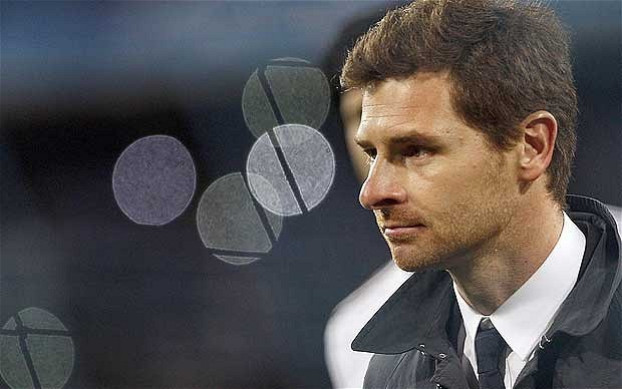 "Tottenham Hotspur is a great club with a strong tradition and fantastic support, both at home and throughout the world," Villas-Boas said. "I feel privileged to be its coach. For me, this is one of the most exciting coaching positions in the Premier League.
"I have had several discussions with the Chairman and the Board and I share their vision for the future progress of the Club. This is a squad any coach would love to work with and together I believe we can bring success in the seasons ahead."
Chairman Daniel Levy said: "I am delighted that Andre has agreed to become our new Head Coach. He has an outstanding reputation for his technical knowledge of the game and for creating well-organised teams capable of playing football in an attractive and attacking style.
"We are constantly looking to move the Club forward," Levy added. " It is important that we now look to develop the potential within the squads at all levels, whilst strengthening the First Team in the summer in key positions with players who will become part of the future success of the Club."
"Andre shares our long-term ambitions and ethos of developing players and nurturing young talent, and he will be able to do so now at a new world class Training Centre."
The Portuguese boss will be keen to improve on his spell at Chelsea which saw him ousted as manager two thirds of the way through the season, before interim manager Roberto Di Matteo took the club to Champions League glory in Munich and to an FA Cup win against Liverpool.
Villas-Boas was accused of attempting to rock the boat in west London, with a number of big name players such as John Terry and Didier Drogba refusing to take to his overhaul.
His first job as the new manager at White Hart Lane will be to attempt to keep hold of the club's big name players, namely Luka Modric, who for the second successive summer has revealed his desire to leave the club following their failure to qualify for the Champions League.
One plus for Villas-Boas is that winger Gareth Bale signed a new contract last week; a one-year extension which ties him at Spurs until 2016.