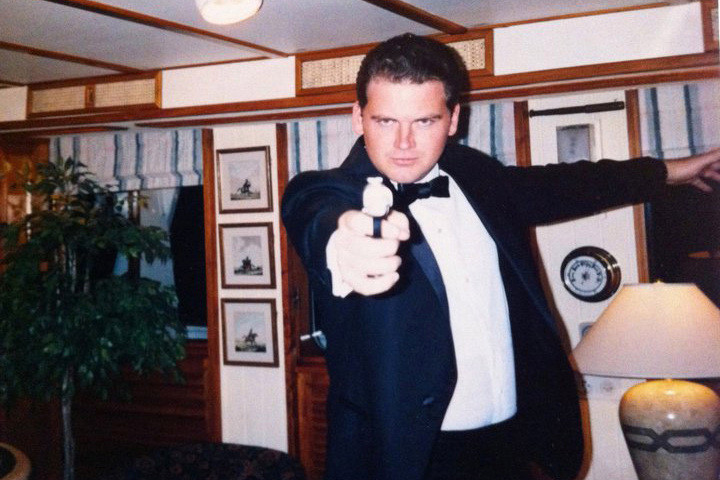 Andrew Getty was under the influence of methamphetamine when he died of gastrointestinal haemorrhage earlier this year, a coroner's report revealed on 16 June.
The 47-year-old heir to the Getty family fortune was found on 1 April in his Hollywood Hills mansion, unconscious and naked from the waist down. Getty was found with traumatic injuries to his rectal area by paramedics.
The report by the Los Angeles County Coroner's Office confirmed that Getty's cause of death was gastrointestinal haemorrhage with meth playing an important factor. His autopsy revealed that the oil dynasty heir had toxic levels of meth in his system.
According to TMZ, which obtained Getty's coroner's report, Getty had a wide array of drugs in his home, including Concerta, Adderall, Norco, Dainabol and Trenabol Acetate.
Getty's former girlfriend, Lanessa DeJonge, who was in his home when he died, reportedly told police he was addicted to meth and took an 8 ball every day. According to the Daily Mail, an 8 ball refers to one eighth of an ounce of cocaine or methamphetamine.
Investigators also found two text messages on Getty's mobile phone that hinted at a drug transaction, the coroner's report showed. The two messages, from a person named Robby, read: "Lemme know if you need something. Imma grabbing the good stuff in a minute." and "It's a good batch, my man."
The Daily Mail reported that police have not publicly identified who Robby is.
A former school mate of Getty told the Daily Mail Online that the 47-year-old enjoyed drinking and taking excessive drugs. The friend, who wished to remain unnamed told the Daily Mail that the two had partied with "rails and rails of coke and drinking to excess".
The friend added that Getty was suffering from "bowel problems," which he blamed on cocaine. "The blow [cocaine] was giving him irritable bowls so he'd go from painful constipation to bloody diarrhoea...He blamed it on the coke use, actually. But Andrew used drugs so often and so much that I'm not sure how he can sort out which drugs was doing which bit of damage to his body," the friend said.
DeJonge discovered Getty in his mansion around 2pm on 1 April and called 911. However, Getty had placed a restraining order on the 32-year-old actress because she was allegedly extorting him for money.