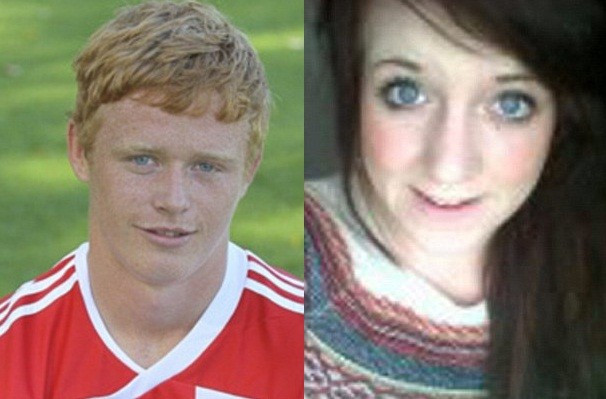 Stoke City academy player Andrew Hall has been charged with the murder of his 15-year-old girlfriend Megan-Leigh Peat, police have confirmed.
Hall, 18, is accused of killing the teenager at a house in Ampthill, Bedfordshire in the early hours of 9 June.
Peat, from Westoning, was stabbed at the house in Ailesbury Road, which belonged to a mutual friend, after spending the evening at pubs in Flitwick and Amptihill.
Police said a party was not being held at the property, contrary to previous reports.
Paramedics were called to the scene at 1.30am but were unable to save Peat's life.
A police spokeswoman confirmed that, on the direction of the Crown Prosecution Service, Hall, of Robin Close, Flitwick, had been charged with Peat's murder, adding he was being held in custody and would appear at Luton magistrates court on 14 June.
Shortly after Peat died, a spokesperson for Stoke City FC confirmed Hall had been arrested and was receiving treatment in hospital for injuries. "The thoughts of everyone at the club are with Megan's family at this time," the spokesperson added.
Peat was a pupil at Harlington Upper School in Dunstable.
Tributes have been paid to the 15-year-old in the days following her death.
In a message left with flowers at the scene, her father, David, said: "Megan Moosay, miss you more than words can say. You will always be in my thoughts and forever in my heart. Love you forever, Dad."
On a Facebook tribute paid, Hannah Louise Watson wrote: "Still can't believe it. You made everyone proud when you never gave up and held your head high through the hardest of times and you always helped supporting everyone around you.
"So now is our time to thank everything you've done to help others and thank you for the best memories Megan."
Hall had played this season for Stoke City's Under-18 side and scored the goal that sent them to the fourth round of the FA Youth Cup.