Following recent reports about newly found Google devices codenamed "Flounder" and "Molly" (which appeared in leaked Android 4.4.3 KitKat MR2 changelog), further evidence suggests that Flounder is indeed Nexus 8.
Besides, Molly actually refers to Google set-top-box running Android with a TV optimised GUI called AndroidAtHome which also supports a remote controller called Bemote, according to Myce.
Here is the reference code to Molly that hints at upcoming Google project for set-top box:
project device/google/molly/

e610c57 Set BT minor code to SET_TOP_BOX instead of HIFI.

project device/htc/flounder/
Folks at Myce have found further evidence of Google Molly connected to several DRM vendors in leaked changelog files for project Molly.
The key references in the code (see below) point to Discretix, an Android DRM solutions developer and partner who is mirroring PlayReady (a DRM solution from Microsoft) functionality on Android TV. There is also a mention of Google Molly supporting WideVine DRM which is developed by a company bought by Google in 2010.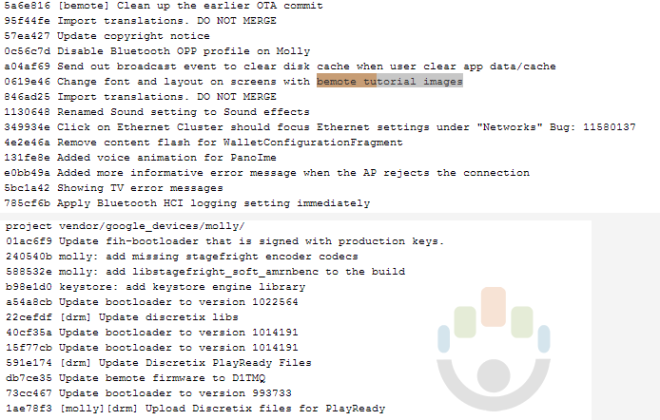 Further references in the leaked Android 4.4.3 changelog suggest that Molly not only supports media streaming services via AndroidAtHome such as rating movies, music and TV shows, but also doubles up as a gaming device when paired with Bemote that can be used as a Bluetooth game controller.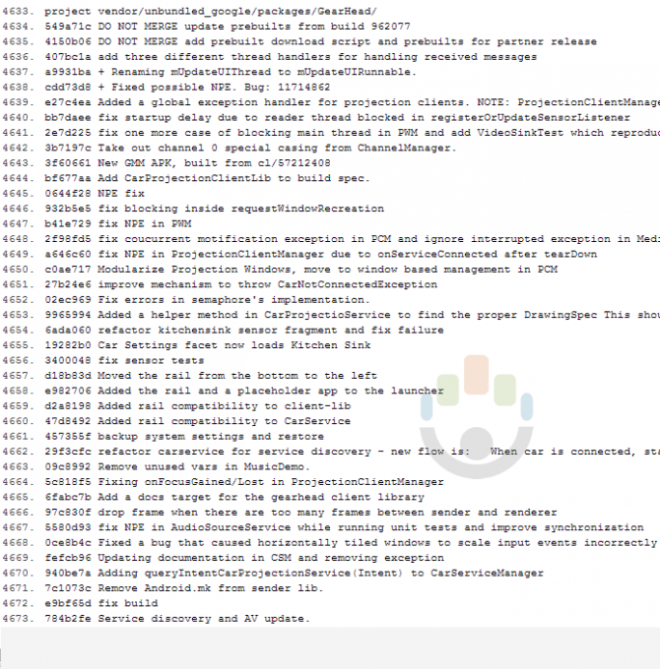 The changelog has references (see above) to Bemote tutorials, NFC support, pairing multiple Bemotes and a microphone, besides mentioning support for "Gearhead" and "CarHomeGoogle" which further strengthens Google's plans to port car software to Android.
Though details are sparse about Google's highly-anticipated Android in cars project aka Gearhead, its basic functionality will be the same as any other car software with the ability to discover available services for the Android device and project its GUI on the car's windshield.