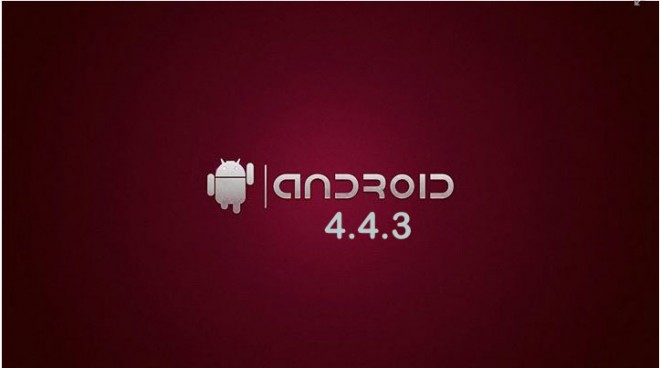 A freshly leaked document from an anonymous tipster suggests that the Galaxy S5 (both Exynos and Snapdragon variants) will be getting the highly-anticipated Android 4.4.3 KitKat update later this month, while its predecessor (Galaxy S4) will get the update in July.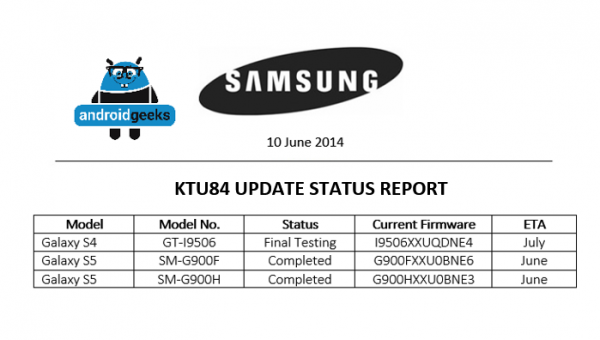 An insider has reportedly tipped off Android Geeks via a leaked document (see above) that the Galaxy S5 variants will get the Android 4.4.3 update with firmware build numbers G900FXXUOBNE6 and G900XXUOBNE3.
It is further ascertained that the two new firmware are reportedly under testing and will likely be rolled out to the public in a couple of weeks time.
The leaked document reveals that the Galaxy S4 LTE-A enabled model (GT-I9506) will also get the Android 4.4.3 update in July, as its software is currently under the final phase of testing.
However, it is not yet known if the international variants of the Galaxy S4 (GT-I9500 and GT-I9505) will receive the latest KitKat update in the given time frame.
Earlier, the Nexus and Google Play Edition devices received minor bug-fixes and redesigned Phone Dialer app with card-based interface as part of the new Android 4.4.3 update.
Consequently, the Galaxy S4 and Galaxy S5 are expected to receive a similar bug-fix update for an overall system performance boost, rather than a major feature update with the release of the next KitKat iteration.
Android Geeks clarifies that there is no way to ascertain the legitimacy of the leaked document and hence the rumour should be taken with a pinch of salt. However, there seems to be a pattern resembling earlier leaks with Samsung's internal documents that eventually turned out true.