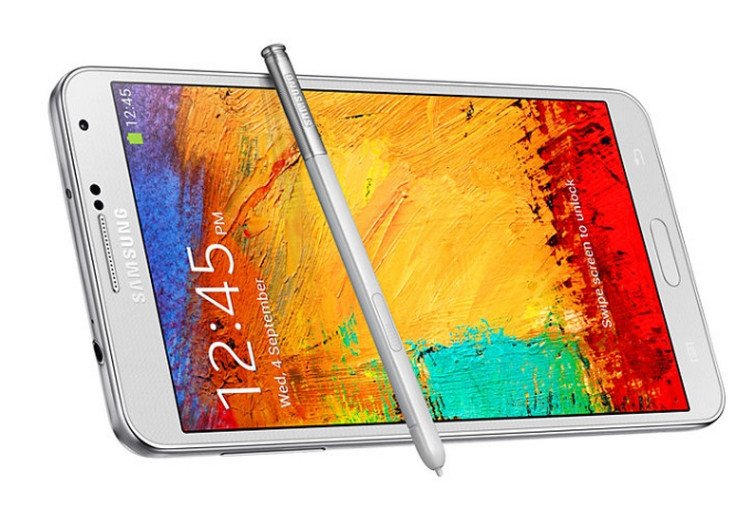 If you are a Samsung Galaxy Note 3 user residing in the United States, and having subscribed to Verizon's wireless service, then do check out for Google's Android 4.4.4 KitKat update for your devices.
Verizon Wireless has officially announced the Android 4.4.4 KitKat OS upgrade for the Samsung Galaxy Note 3, and you should observe the update bearing version number N900VVRUDNJ6, via the over-the-air (OTA) mechanism within your devices.
Verizon last released a software upgrade for the Galaxy Note 3, way back in May 2014.
Therefore, the above announcement should bring smiles on the faces of Galaxy Note 3 users fretting about Verizon not rolling out the official Android 4.4.4 KitKat OS upgrade to their devices.
Samsung's Galaxy Note 3 originally ran the now legacy Android 4.3 Jelly Bean operating system, out of the box, which was then upgraded to Android 4.4.2 KitKat.
Even though the latest Android KitKat update does not promise extraordinary features, the update does signify that Android 5.0 (Lollipop) OS upgrade is around the corner, and you can expect your devices to get it comparatively faster (than earlier versions).
What's new in Android 4.4.4 KitKat OS update?
The latest Android 4.4.4 KitKat update brings a host of new features, along with improving upon current functionality.
Enhancements
Find my mobile feature: If you lose your device, then Find My Mobile lets you minimise the possibility of your personal information being misused, by using the Lock my device and Wipe my device functions. In addition, you can locate your lost device by using the Locate my device function.
Virtual tour camera mode: Virtual Shooting mode helps you to take photos in a space by moving forward and rotating left or right.
Samsung Knox 2.0: Samsung KNOX Workspace provides robust, hardware and software integrated security for Samsung mobile devices
Side sync call forwarding: Offers seamless call forwarding between a phone and tablet
Kids mode stub, in widget tray: A parental control capability to manage phone usage.
Improvements
Verizon Support and Protection (VSP) is now updated
Caller Name ID has been updated
Issues Resolved
With the latest Android 4.4.4 KitKat update, to users of Samsung Galaxy Note 3, Verizon has claimed to have resolved the following issues:
4G data connectivity issue
Voice call performance issue
Bluetooth audio issue
SMS issue
Data disconnect issue
How to manually install Android 4.4.4 on Verizon-driven Samsung Galaxy Note 3 smartphones:
Before a manual installation, ensure that the battery within your Note 3 smartphones is fully charged and you are receiving a robust Verizon Wireless or Wi-Fi signal before beginning your software update.
Follow the steps mentioned below, to manually install Android 4.4.4 within your Verizon-driven Galaxy Note 3 devices:
From the Home screen, tap the Menu key
Navigate to Settings
Select About Phone > Software updates > Check for Updates
Tap Download Now

When download is complete, a screen will appear indicating that your new software is ready to be installed. Tap Install Now
The device will power down and power back on. A screen will appear stating that the installation has been completed. Tap OK