Android 5.0.1 OTA update seeding for Nexus 7 2013, Nexus 9 and Nexus 10 [Install manually]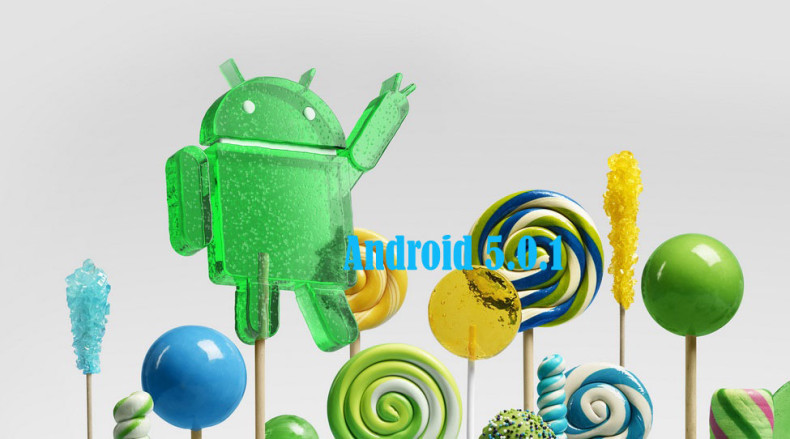 Google has pushed out Android 5.0.1 Lollipop update with build LRX22C for a few Nexus devices.
Recently, Google made Android 5.0.1 available to AOSP, which has been followed by the release of factory images based on the latest Android version.
Now an over-the-air (OTA) update has started for has Nexus 10 codenamed mantaray, Nexus 9 codenamed volantis and the Wi-Fi edition of Nexus 7 2013 codenamed razor with an incremental bump.
Android 5.0.1 OTA download links
If you are looking for a manual method to flash Android 5.0.1 LRX22C OTA on your Nexus tablet, check out the following installation guide.
Key-points
Create a backup of all important data of the device using recovery mode.
Ensure that your Nexus tablet has above 80% battery.
The bootloader of the device should be unlocked.
The Android 5.0.1 OTA update is only for Nexus 7 2013/Nexus 9/Nexus 10. Installing these links on any incorrect variant could brick the device. Therefore verify the model number of the device and install OTA update.
This is stock Android 5.0.1 build LRX22C released by Google, not leaked firmware.
Your Nexus tablet should be running Android 5.0 LRX21P (LRX21R for Nexus 9) Lollipop stock firmware.
How to install Android 5.0.1 OTA update on your Nexus devices
Step-1: Download Android SDK from the Android Development site and follow the instructions on how to install it correctly. For the following process you need the adb and fastboot files which are located in the Paltform-Tools folder
Step-2: Enable developer settings and USB debugging.
Navigate to Settings then About tablet
Tap on build number seven times until a dialogue box appears saying you are now a developer
Go to Settings menu and you should find a new option called Developer options, click on it
Ensure that the Developer options are turned on and the USB debugging is checked
If you are upgrading your Nexus device that has Android Lollipop already installed, ensure that Enable OEM unlock is checked
Connect your Nexus device to the computer and click OK on the dialogue box that asks you to Allow USB debugging, while connecting to the computer.
Step-3: Place the OTA file in the Platform-Tools directory in order to simplify the process of sending the files to your Nexus tablet
Step-4: Ensure that your Nexus tablet is connected to the computer. You should see the device's serial number as a connected device. Execute the following command
You should see the serial number followed by the name of the device
Step-5: Boot your Nexus tablet into bootloader mode by typing in the following command or, holding Power and Volume buttons together while your Nexus tablet is turned off
Now press the Volume buttons twice until you have scrolled to Recovery mode. Now press the Power button to select it. This will look like your Nexus device is restarting but an image of an Android with red exclamation mark over it will appear. Now hold the Power button and pres the Volume Up button and your device will be in recovery mode
Step-6: With your Nexus device is in Android system recovery, use the Volume button to highlight apply update from ADB and press the Power button to select it
./adb sideload [OTA file].zip
Step-7: In the terminal or command prompt, you should see a dialogue that shows the progress of transferring the update to your Nexus tablet. Once the update is completely transferred you can see what is happening with the update on the screen
Step-8: Once the update is completed on your nexus device, it will restart automatically and boot to normal mode
Your Nexus 7/Nexus 9/Nexus 10 should now be running the latest Android 5.0.1 LRX22C stock firmware.
[Source: Android Central]